Constant Assurance of Parts Cleanliness
FiT Guidelines for Process and Quality Assurance in Parts Cleaning

Hilden

, (PresseBox) -
The task of industrial parts cleaning is to fulfil requirements for parts cleanliness which result from downstream manufacturing processes. In order to make this possible in a stable and efficient fashion, the Professional Association for Industrial Parts Cleaning (FiT) has prepared guidelines for achieving new levels of process control for assured quality in industrial parts cleaning.

Adequately clean components are a prerequisite for fulfilling quality requirements in manufacturing processes such as coating, bonding, welding and assembly. Assuring that the required degree of cleanliness is constantly maintained if the task of industrial parts cleaning. Process control has thus far been based on empirical experience in most cases, with a central focus on cleanliness inspection at the end of the process as a rule. On the one hand, intervention in the process does not take place until quality problems become apparent, thus resulting in laborious rework, image loss and high costs. On the other hand, this procedure leads to costly, resource-intensive, overcautious operation involving premature bath changes and overdosing of cleaning agents.

Guidelines for Process and Quality Assurance
The Professional Association for Industrial Parts Cleaning (FiT) has tackled this problem and has worked out guidelines for achieving new levels of process control for assured quality in parts cleaning. Emphasis is placed on quality control based on the interdependency of component cleanliness and process parameters.
The FiT expert committee for parts cleaning has thus identified the essential process and quality-relevant aspects required to this end from the chemical and process standpoint, and from the perspectives of system technology, measuring, testing and control, as well as knowledge transfer and qualification. This involves the selection and use of cleaning processes and cleaning agents, as well as the optimised layout of the system in terms of quality assurance. Continuous monitoring and acquisition of parameters which influence quality within the cleaning process, as well as their control, are dealt with to just as great an extent as the goal of knowledge-based process control.
The fundamental principles set forth in the guidelines are the basis for thought and action targeted at assuring stable component cleanliness in an economic and resource-conserving fashion. At the same time, they provide a foundation for collaboration between suppliers from the industry sector and system operators. The guidelines also offer orientation for an exchange of experience and the development of new solutions.
As of the end of October, the process control guidelines targeted at quality assurance for parts cleaning will be available free of charge for downloading from the FiT website at www.fit-online.org.

---

Thank you in advance for sending us a specimen copy or links to online publications.

Contact persons for the editors:
SCHULZ. PRESSE. TEXT., Doris Schulz, journalist (DJV),
Landhausstrasse 12, 70825 Korntal, Germany, phone: +49 (0)711 854085,
ds@pressetextschulz.de, www.schulzpressetext.de
FiT Fachverband industrielle Teilereinigung e.V.
The Professional Association for Industrial Parts Cleaning (FiT) represents suppliers and users, consulting, planning and engineering offices, as well as service providers, scientific institutes and professional associations who are active in this industry sector. Its goal is the awareness and promotion of the general, ideational and economic interests of its members. The members of the Professional Association for Industrial Parts Cleaning set up expert committees in order to develop solutions for the problems confronted by the industry sector. It collaborates cooperatively with numerous institutional and government agencies, for example with the German Federal Institute of Physics and Metrology in Brunswick (PTB). Innovative new techniques in the areas of cleaning agents, systems engineering, bath maintenance equipment, environmental protection, recycling, waste disposal and practically oriented bath and surface analysis are of special interest. Newly gained knowledge is made available to the industry sector by means of seminars, study courses, trade fairs, conventions, presentations and publications. To some extent in cooperation with the ZVO (central association for surface technology) and its institutions, FiT offers a forum which addresses industry-specific issues. www.fit-online.org
Press releases you might also be interested in
Weitere Informationen zum Thema "Industrial Engineering":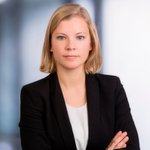 IDC stellt Smart-Cities-Prognosen vor
Im Rah­men der Fu­tu­re­s­ca­pe-Prog­no­sen ha­ben sich die Markt­for­scher von IDC auch dem The­ma Smart Ci­ties ge­wid­met. Sie ver­öf­f­ent­lich­ten die Top 10 der Vor­her­sa­gen, die sich im Zu­ge der Di­gi­ta­len Trans­for­ma­ti­on auf re­gio­na­le und lo­ka­le Be­hör­den aus­wir­ken wer­den.
Weiterlesen