Press release BoxID: 775655 (Fiberfox)
Fiberfox
Elbestrasse 12
26135 Oldenburg,
de
http://www.fiberfox.com
Contact person
Günter Bergmann
+49 (441) 380398-0

FIBERFOX at Arcadia "Metamorphosis" 2015 in Bristol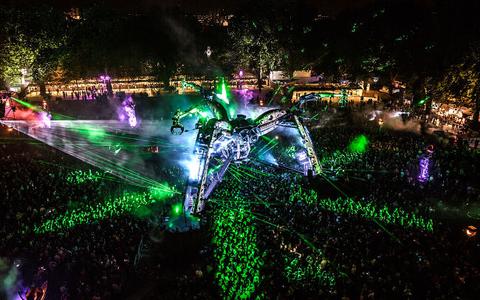 (PresseBox) (
Oldenburg

,
)
This spectacular show with the Arcadia mechanical spider was produced by Central Presentation Limited using the FIBERFOX EBC system and CONNEX CMV DVI converter series. See CPL's statement: "CPL used six Connex DVI fibre optic converter transmission systems which enabled both the data carrying the content to the machines and the projector control signals including on/off, colour settings, contrast, geometry control and other monitoring and feedback to run down the same cable. This is a neat, robust solution designed for live event that saves time and reduces the need for unnecessary and unwieldy cabling."
The publisher indicated in each case is solely responsible for the press releases above, the event or job offer displayed, and the image and sound material used (see company info when clicking on image/message title or company info right column). As a rule, the publisher is also the author of the press releases and the attached image, sound and information material.
The use of information published here for personal information and editorial processing is generally free of charge. Please clarify any copyright issues with the stated publisher before further use. In the event of publication, please send a specimen copy to
service@pressebox.de
.