ESMT R&D Annual Report 2013 highlights research success

Berlin

, (PresseBox) -
- ESMT receives right to grant PhDs in 2013
- Strengthening of competencies in innovation and management of technology with new faculty and chair
- 37 peer-reviewed articles and over 60 research seminars in the past year
ESMT European School of Management and Technology has recently published its 2013 R&D Annual Report, highlighting the successes of the past year in research and development. In October 2013, Berlin awarded ESMT the right to grant PhDs for the length of five years. At the same time, it extended the international business school's status as a state recognized institution of higher education in Germany for another ten years.

ESMT has used the past year to strengthen its research and teaching, particularly in the areas of technology management and innovation. In September 2013, Francis de Véricourt, most recently Associate Professor of Technology and Operations Management at INSEAD, returned to ESMT as Professor of Management Sciences. Joe Peppard, previously Professor of Information Systems at Cranfield School of Management, supports the area of technology management, also since September 2013.

Associate Professor Linus Dahlander was named the holder of the newly established KPMG Chair in Innovation on October 1, 2013. His current research topics include the effects of open and distributed innovation processes in companies. Since July 2013, Catalina Stefanescu-Cuntze, Associate Professor and Dean of Faculty at ESMT, is holder of the Deutsche Post DHL Chair with a focus on operations and logistics.

In 2013, members of the ESMT faculty published 37 peer-reviewed articles in top academic journals, including 15 articles in A and A+ ranked publications. In addition, five books were published. The various publications cover a wide range of topics, including organizational and innovation management, corporate responsibility and sustainability, consumer research, and competition policy. Overall, more than 60 research seminars were held at ESMT in 2013. Academics from renowned institutions such as Harvard University, the University of California at Berkeley, and Columbia University visited Berlin to present their research.

Please find the complete ESMT R&D Annual Report 2013 here: http://www.esmt.org/...
Website Promotion
ESMT European School of Management and Technology
ESMT European School of Management and Technology was founded in October 2002 by 25 leading global companies and institutions. The international business school offers a full-time MBA, an executive MBA, a master's in management as well as open enrollment and customized executive education programs. ESMT focuses on three main topics: leadership and social responsibility, European competitiveness, and the management of technology. Additionally the business school provides an interdisciplinary platform for discourse between politics, business, and academia. ESMT is based in Berlin, Germany, with an additional campus in Schloss Gracht near Cologne, where USW Netzwerk runs the German-speaking executive education programs of the business school. ESMT is a private business school, accredited by the German state, AACSB, AMBA, and FIBAA. www.esmt.org
Press releases you might also be interested in
Weitere Informationen zum Thema "Forschung und Entwicklung":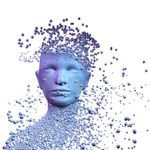 Mehr Transparenz bei Künstlicher Intelligenz
Künst­li­che In­tel­li­genz (KI), eng­lisch Ar­ti­fi­cial In­tel­li­gen­ce (AI), hat bis­her ein Tran­s­pa­renz­pro­b­lem: Läuft der AI-Ser­vice über­haupt? Was macht der AI-Ser­vice? Wor­auf greift er zu? Spe­zi­el­le Moni­to­ring-Di­ens­te hel­fen bei der Über­wa­chung Künst­li­cher In­tel­li­genz.
Weiterlesen