The press service for journalists and influencers in the technological sector
esmertec ag

BoxId: 142779 – Movistar selects Esmertec's USSD platform for Latin American operations
Press release BoxID: 142779 (esmertec ag)
esmertec ag
Lagerstrasse 14
8600 Dübendorf
http://www.esmertec.com
Contact person
Gitte Jensen
+41 (44) 8238913
Recommend Movistar selects Esmertec's USSD platform for Latin American operations press release
QrCode
What its a QR code?
Three steps: Scanning of a QR code: Find your way to a press release without typing. Use the QR code on the print version of a press release to get redirected to the corresponding page on PresseBox.
How does scanning a QR code work? Just follow these simple steps.
Everything you need is an internet-enabled mobile phone or smartphone with a built-in camera and a QR code reading software.
QR stands for Quick Response - with one step you can quickly reach a website. QR codes work like bar codes, which you can find on your milk carton, for example. A software decrypts the QR code and directs you to a web page - so you do not even need to know the web address to reach it.
Download and print your digital press kit now
Please send the following information to my email address:
*) Please confirm your email address to get daily information about new releases with PresseMail.
Movistar selects Esmertec's USSD platform for Latin American operations
The success of Telefónica México's USSD solution prompts launches in Guatemala, Nicaragua, Panama and El Salvador
You may also be interested in
Additional information on the topic of "Software"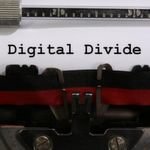 Studie belegt digitale Kluft am Arbeitsplatz
Unternehmen, die ihre digitalen Arbeitsplätze nicht zeitgemäß ausstatten, leben in Zeiten des Fachkräftemangels gefährlich. Sie riskieren Frust in der Belegschaft, im schlimmsten Fall sogar Kündigungen aufgrund von unbefriedigender Technik. Das zeigt eine Studie von Unisys.
Read more
Company address
esmertec ag

Lagerstrasse 14

CH

-

8600

Dübendorf
Category
Contact person
Gitte Jensen

Head of Marketing Communications & PR