ESI and EDF Energies Nouvelles sign an exclusive partnership agreement
To leverage the use of Virtual Product Engineering For the Renewable Energies market

Paris, France

, (PresseBox) -
ESI Group, pioneer and world-leading provider of Virtual Prototyping software and services for manufacturing industries, announces the signing of a strategic partnership agreement with EDF Energies Nouvelles (EDF EN). The partnership is in place for the next five years and will focus on innovative product development for the renewable energies market, leveraging ESI's Virtual Prototyping technologies and expertise. New solutions and products co-created in the frame of this partnership will be exclusive to EDF EN.

EDF Energies Nouvelles, a market leader in green electricity production, has appointed ESI to provide studies to optimize the day-to-day operations and maintenance of existing installations, and to support the development of new ones. These renewable energy installations may include photovoltaic installations, wind farms, and offshore wind farms.

ESI's Virtual Prototyping solutions will sustain the design of EDF EN's innovative installations by virtually simulating their future performance for standard usage and for accidental conditions - enabling them to anticipate maintenance cost and assure compliance with new and upcoming regulations,.

Eric Daubourg, COO of ESI France, comments, "ESI is, more than ever, the partner of choice for testing and guaranteeing the safety of industrial installations. We built early partnerships in the nuclear energy sector and continue our long history of engagement in the electricity sector with EDF Group. This new five year partnership with EDF EN is a sign of the successful implementation of ESI's Virtual Prototyping strategy in the field of green energy, and reaffirms our presence throughout the energy sector."

Virtual Prototyping is a proven industrial method that helps manufacturers improve product quality, reduce development time and cost, and manage the direct and indirect environmental impact of new products. On the process side, Virtual Prototypes contribute to reducing, or even eliminating, the use of real prototypes, which are not only costly but also consume useful resources and materials. ESI's solutions also help manufacturers design greener manufacturing processes and reduce material waste by using tailored and reliable manufacturing technologies.

Virtual Prototyping helps manufacturers deliver more innovative and greener products; ultimately helping consumers to reduce their environmental footprint every day.

To learn more about how ESI helps its clients in the Energy sector, go to: www.esi-group.com/...
Website Promotion
ESI Engineering System International GmbH
ESI is a world-leading provider of Virtual Prototyping software and services with a strong foundation in the physics of materials and Virtual Manufacturing.

Founded over 40 years ago, ESI has developed a unique proficiency in helping industrial manufacturers replace physical prototypes by virtually replicating the fabrication, assembly and testing of products in different environments. Virtual Prototyping enables ESI's clients to evaluate the performance of their product and the consequences of its manufacturing history, under normal or accidental conditions. By benefiting from this information early in the process, enterprises know whether a product can be built, and whether it will meet its performance and certification objectives, before any physical prototype is built. To enable customer innovation, ESI's solutions integrate the latest technologies in high performance computing and immersive Virtual Reality, allowing companies to bring products to life before they even exist.

Today, ESI's customer base spans nearly every industry sector. The company employs about 1000 high-level specialists worldwide to address the needs of customers in more than 40 countries. For further information, visit www.esi-group.com.
Press releases you might also be interested in
Weitere Informationen zum Thema "Software":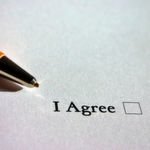 In 90 Tagen zur DSGVO-Compliance
Mi­cro­soft hat den Com­p­li­an­ce Ma­na­ger für Azu­re, Dy­na­mics 365 und Of­fice 365 Bu­si­ness and En­ter­pri­se in Pu­b­lic Clouds, den Com­p­li­an­ce Sco­re für Of­fice 365 so­wie den Azu­re In­for­ma­ti­on Pro­tec­ti­on Scan­ner ge­ne­rell ver­füg­bar ge­macht.
Weiterlesen