eperi GmbH

BoxId: 464330 – Open XML Gateway – the firewall for Web Services now is available for free download
Press release BoxID: 464330 (eperi GmbH)
eperi GmbH
Gutenbergstraße 4-6
64319 Pfungstadt
http://eperi.de
Contact person
Henriette Heidbrink
+49 (6151) 95130-33
Recommend Open XML Gateway – the firewall for Web Services now is available for free download press release
QrCode
What its a QR code?
Three steps: Scanning of a QR code: Find your way to a press release without typing. Use the QR code on the print version of a press release to get redirected to the corresponding page on PresseBox.
How does scanning a QR code work? Just follow these simple steps.
Everything you need is an internet-enabled mobile phone or smartphone with a built-in camera and a QR code reading software.
QR stands for Quick Response - with one step you can quickly reach a website. QR codes work like bar codes, which you can find on your milk carton, for example. A software decrypts the QR code and directs you to a web page - so you do not even need to know the web address to reach it.
Download and print your digital press kit now
Please send the following information to my email address:
*) Please confirm your email address to get daily information about new releases with PresseMail.
Open XML Gateway – the firewall for Web Services now is available for free download
eperi released the Open XML Gateway after successful Public Beta testing. Thus companies are enabled to easily and efficiently protect their Web Services against threats. The firewall can be downloaded free of charge.
eperi GmbH
The eperi GmbH provides an innovative IT security solution for any data in the cloud. The basis of our solution is open source. Our product is used by leading international enterprises. The company was founded in 2003 and is located in Darmstadt, Germany. In 2014 we revamped our offering for clients under a new name and brand: eperi. With more than 10 years experience in software development we stand for information security you can trust:
http://eperi.de
You may also be interested in
Additional information on the topic of "Software"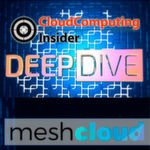 Multicloud-Management mit Meshcloud
Im Deep Dive von CloudComputing-Insider zeigt Johannes Rudolph, Co-Founder von Meshcloud, warum man Multicloud-Management überhaupt braucht, welchen Ansatz Meshcloud dabei verfolgt und wie eine Multicloud-Infrastruktur kosten- und performancetransparent aufgebaut werden kann.
Read more

Company address
eperi GmbH

Gutenbergstraße 4-6

D

-

64319

Pfungstadt
Keywords
Category
Contact person
Henriette Heidbrink

Unternehmenskommunikation / Public Relations
Anja Engel

Assistenz Geschäftsführung / Assistant to Managing Director
Press release
Download Zip

Print

Recommend

Monitor

Get QR Code