Bridge Cable Fails, DuPont(TM) Hytrel® to the Rescue

Bad Homburg

, (PresseBox) -
When large rubber-insulated cables for a lift bridge connecting Minnesota and Wisconsin failed after less than two years in service, Northwire Inc. had a ready solution: replacement cable insulated with DuPont(TM) Hytrel® thermoplastic elastomer.

Because Hytrel® provides effective electrical insulation and toughness in thin layers, the replacement cables using Hytrel® are more than 40 percent smaller in diameter than the one that failed. "Smaller cable diameter means longer flex life at a given bend radius," said Ted Beach, director of sales for Northwire. Hytrel® is ideal for cables that flex because its combination of high dielectric strength and toughness allows its use in thinner layers than many alternative materials.

The old cable, which used ethylene-propylene rubber for insulation of its 50 conductors (16 AWG), measured 1.86 inches (47 millimeters) in diameter.
The diameter of the replacement cable using Hytrel® is about 40 percent smaller, just 1.1 inches (28 millimeters). Its conductors are each insulated with 0.010 inch (0.25 millimeter) of Hytrel®. Another advantage for Hytrel® is productivity and stability during extrusion of such thin insulation layers.

Northwire is also bringing the benefits of Hytrel® for insulation to manufacturers and end-users of robots, other industrial automation equipment and retractable coiled cable for various applications. The company recently obtained the first 90ºC and 105ºC UL recognitions for Hytrel® under the UL 758 standard. These are embodied in UL style 10912 AWM.

Based in Osceola, Wis., Northwire specializes in custom-designed cables for industrial, medical and a variety of specialized markets. For more information, call 1-800-468-1516 or visit http://www.northwire.com

For more information about DuPont(TM) Hytrel®, please visit plastics.dupont.com on the web.

The DuPont Engineering Polymers business manufactures and sells Crastin® PBT and Rynite® PET thermoplastic polyester resins, Delrin® acetal resins, Hytrel® thermoplastic polyester elastomers, DuPont(TM) ETPV engineering thermoplastic vulcanizates, Minlon® mineral reinforced nylon resins, Thermx® PCT polycyclohexylene dimethyl terephthalate, Tynex® filaments, Vespel® parts and shapes, Zenite® LCP liquid crystal polymers, Zytel® nylon resins and Zytel® HTN high-performance polyamides. These products serve global markets in the aerospace, appliance, automotive, consumer, electrical, electronic, healthcare, industrial, sporting goods and many other diversified industries.

The DuPont Oval Logo, DuPont(TM) , The miracles of science(TM) and Hytrel® are registered trademarks or trademarks of E.I. du Pont de Nemours and Company or its affiliates.
Du Pont de Nemours (Deutschland) GmbH
DuPont is a science-based products and services company. Founded in 1802, DuPont puts science to work by creating sustainable solutions essential to a better, safer, healthier life for people everywhere. Operating in more than 70 countries, DuPont offers a wide range of innovative products and services for markets including agriculture and food; building and construction; communications; and transportation.
Press releases you might also be interested in
Weitere Informationen zum Thema "Produktionstechnik":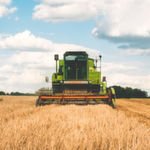 Digitale Plattformen in der Landwirtschaft
Im Rah­men ei­ner Stu­die hat sich die PA Con­sul­ting Group mit dem Stand der Di­gi­ta­li­sie­rung im Agrar­sek­tor be­fasst. Dem­nach sind vor al­lem Tech­ni­ken zur Pro­duk­ti­vi­täts­s­tei­ge­rung durch Da­ten­er­fas­sung und in­tel­li­gen­te Al­go­rith­men ge­fragt.
Weiterlesen