LED it Bee: Wireless Control of LED Illumination per ZigBee
Dresden

, (PresseBox) -
For the first time, dresden elektronik ingenieurtechnik gmbh is presenting itself till April 04 at the trade show Light+Building in Frankfurt. At the booth A84 in hall 4 the specialist for wireless components and sensor network solutions shows amongst others its latest innovations on the subject of wireless light control.

Switching on and off the light in the living room with your smartphone or tablet? Worldwide remote access to all the lights in your home? With ballasts, a LAN-ZigBee gateway and control over the web using a smartphone or tablet, dresden elektronik makes the modern wireless technology accessible for lighting manufacturers, architects, property owners and other users. Besides simply switching on and off or dimming, you can easily configure special color settings, groups, scenes (mood settings) or timed events. A major advantage is operation independent of location using a smartphone or tablet.

New Wireless Electronic Ballast Series FLS
To arrange his individual residential environment the user simply chooses the appropriate wireless electronic ballast for his light installation. At the Light+Building dresden elektronik presents a new generation in slim design allowing the lighting manufacturer to easily integrate them into their own lighting design.

Practicable Gateway Solution with Raspberry Pi
The control unit of the wireless light control system is composed of a gateway which is based on the well-known single-board computer Raspberry Pi, enhanced with ZigBee functionality by the RaspBee ZigBee add-on developed by dresden elektronik. With the gateway the connection to the local network is established. The gateway is completely assembled and preconfigured. Using the provided Ethernet cable it is connected to the existing local infrastructure (e.g. WiFi router). Immediately after supplying it with power the home light installation can be configured and controlled.

Easy Operation via Tablet PC
Operation is performed with tablet PC or smartphone using a browser via an easy-to-use web interface especially developed by dresden elektronik. The classical light switch has therefore not become superfluous, it can still be used for switching the lights on and off. The web interface provided by dresden elektronik offers the user various adjustment options such as dimming, changing color hue, grouping of lights as well as storage and retrieval of predefined scenes. This is made possible through a specific application profile named ZigBee Light Link. The complexity of the wireless communication is completely encapsulated by the system. ZigBee is based on the IEEE 802.15.4. radio standard, which is especially characterized by its extremely low power consumption compared to other wireless technologies such as WiFi or Bluetooth.

StarterKit for an easy Start
The StarterKit Wireless Light Control, available only since the end of last year, offers a quick and straightforward access to become acquainted with the modern wireless technology. It consists of two power-PWM wireless electronic ballasts "FLS-PP", the "RaspBee Gateway" as well as two short multicolored flexible LED stripes. For interested users it offers a simple plug-and play solution without the need of any special programming skills.
Website Promotion
dresden elektronik ingenieurtechnik gmbh
About dresden elektronik ingenieurtechnik gmbh

With currently approx. 80 employees dresden elektronik develops and manufactures customized solutions in the field of low-power wireless communication, control systems for traffic light systems, modular display technology for public transportation management as well as measurement and testing technology.

The product range for wireless sensor networks based on the low-power radio standard IEEE 802.15.4 extends from optimally-tuned hardware components such as radio modules and USB sticks to easy-to-use control tools for ZigBee and 6LoWPAN networks and further to customized turn-key solutions.

From the development and serial production to type testing of industrial electronic components and systems, dresden elektronik has offered the entire value-added chain from a single source for more than 20 years.

dresden elektronik's products are applied in numerous branches such as mechanical engineering and construction, stagecraft, traffic guidance technology, the automotive industry, measurement and test engineering, medical engineering, the semiconductor industry, precision equipment engineering and in research and development.

Press releases you might also be interested in
Weitere Informationen zum Thema "Consumer-Electronics":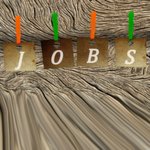 Die Digitalwirtschaft boomt in Deutschland
Die Di­gi­tal­wirt­schaft schafft im­mer mehr Ar­beits­plät­ze in Deut­sch­land. Im ver­gan­ge­nen Jahr ha­be man 45 000 zu­sätz­li­che Jobs in der IT und Te­le­kom­mu­ni­ka­ti­ons­bran­che ver­zeich­net, sagt Achim Berg, Prä­si­dent des Di­gi­tal­ver­bands Bit­kom. Das sei der his­to­risch stärks­te Be­schäf­ti­gungs­zu­wachs inn­er­halb ei­nes Jah­res. Auch für das lau­fen­de Jahr sieht der Ver­band opti­mis­tisch in die Zu­kunft: 2018 wür­den 42.000 neue Ar­beits­plät­ze ge­schaf­fen.
Weiterlesen