ASUG Fall Focus Conference 2013, Sep 25-27, Hyatt Regency Penn's Landing Hotel in Philadelphia, PA
The ASUG Fall Focus Conference will take place on Sep 25-27, 2013, at the Hyatt Regency Penn's Landing Hotel in Philadelphia, Pennsylvania.

Wiesloch

, (PresseBox) -
This event brings together business and technical professionals in the SAP Supply Chain Management (SCM), Enterprise Asset Management (EAM), Product Lifecycle Management (PLM), and Services & Support communities. Insights, concepts and content from experts will address the challenges and opportunities, and present new innovations tailored to the needs of these communities. This is a complimentary event for all current ASUG members.

During these sessions, you will be introduced to our colleagues, Muthu Kandasamy and Kristin von Hoerde. Muthu is an expert in SAP Extended Warehouse Management (EWM) who led the EWM project at Dr. Pepper Snapple Group, and Kristin is a Director at Westernacher who has extensive experience in Warehouse management in varied industries including life sciences, manufacturing, consumer goods, and other industries.

Return on Investment (ROI) of Implementing Extended Warehouse Management at Dr. Pepper Snapple Group (DPSG)
Speaker: Muthu Kandasamy, Westernacher

ABSTRACT
This session will review the Dr. Pepper Snapple Group's successful EWM implementation and the subsequent benefits on Operational improvements, reduced Pallet movements and paperless environment, DPSG optimized vehicle loading and unloading, as well as inter-warehouse movement using SAP EWM. With more control over warehouse activities, better task management and workforce planning, productivity is up. The project included EWM template re-design and rollout program for the distribution and manufacturing centers. Implementation covered DPSG's Custom solution for Production process with the design of a seamless repetitive manufacturing process in ECC to EWM, including backflushing of components, and with direct integration into manufacturing systems (production supply and receiving). Key benefits are: Harmonized processes and control of warehousing activities, Optimum utilization of Fork lifts with reduction of Pallet movement, automation of cycle counting and the put-away and loading process, enhanced task management and workforce planning, and dashboards to monitor tools for task and labor assignments. ROI: 25% reduction in load times, 10% reduction in vehicle cycle times, 30% increase in worker productivity.

Key Learning Points:

EWM helps to raise productivity, reduce costs, and improve the customer experience
EWM benefits include less travel time, fewer unnecessary exits from the forklifts,
shorter loading and unloading times, and more accurate order picking process
25% reduction in load times per warehouse, 10% reduction in vehicle cycle times,
30% increase in worker productivity
Categories: Supply Chain Management
Date/Time: Thu, Sep 26, 2013 (4:15pm – 5:10pm)
Room Number: GRAND BALLROOM C (FLR. 2)

Is EWM right for your business? Use cases and scenarios to help you decide

Speaker: Kristin von Hoerde, Westernacher

ABSTRACT
Having the right warehouse management system in place can have far-reaching implications for companies, and can enable them to run a run a logistics operation that is leaner, more efficient and more reliable. SAP Extended Warehouse Management, part of the Supply Chain Management application, came to market in 2005 as an addition to SAP WM. Since then, many companies running SAP, or interested in SAPs WM solutions, have been confused. It is hard to determine from the available literature exactly which SAP application is right for which business requirements. When does what solution make more sense? Which solution is appropriate to my situation? Which solution will better support my needs if my company grows a lot in the future? This and other, similar questions will be addressed as the presenter provides the pros and cons of SAP WM and EWM process area, and providing you with criteria to select the right warehouse solution for your business.

Key Learning Points:

What is Warehouse Management and why do you need it?
A process-based framework for evaluating SAPs WM solutions
Implementation considerations and Lessons Learned from SAP EWM
Categories: Supply Chain Management
Date/Time: Fri, Sep 27, 2013 (1:55pm – 2:50pm)
Room Number: GRAND BALLROOM C (FLR. 2)


Our Business Development Manager, Sylvie Marc, will also be present at the event, and is available to schedule a free half day workshop on Supply Chain Management. She can be reached at sylvie.marc@westernacher.com or +1 (781) 366-7811.


More information
Website Promotion
Dr. Westernacher & Partner Unternehmensberatung AG
Westernacher is an integrated business and IT consulting firm with a strong SAP practice that offers implementation services around the globe. With over 250 professionals worldwide, 12 locations in North America, Europe, and Asia , Westernacher has been a trusted service provider for its customers since 1969 and counts renowned international companies amongst its clients.

Westernacher is a SAP value added reseller (VAR), a SAP software solution and technology partner and a SAP services partner in all main SAP applications. We sustainably implement strategies supported by SAP systems and help our customers achieve their goals in the areas of Supply Chain Management, Transportation Management, After-Sales Service and Service Parts Management.

For more information please visit www.westernacher.com
Press releases you might also be interested in
Weitere Informationen zum Thema "Logistik":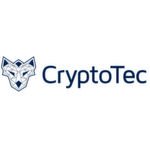 Cryptotec überwacht Lieferkette in Echtzeit
Über neue GSM-Sen­so­ren und Block­chain-Tech­no­lo­gie er­mög­licht Cryp­to­tec die Über­wa­chung von Pro­duk­ten wäh­rend der ge­sam­ten Lie­fer­ket­te. Die In­for­ma­tio­nen im Track-&-Tra­ce-Sys­tem wer­den da­bei in Echt­zeit über­tra­gen.
Weiterlesen