Valentin Software – At the leading edge of technology with the latest generation of design software T*SOL 2017 and PV*SOL premium 2017
The company will present its innovations to the public in June at the leading international trade fair Intersolar Europe in Munich
Berlin

, (PresseBox) -
The Berlin-based software company Valentin Software, known for its global industry solutions, has adapted and updated its market-leading design and simulation programs T*SOL and PV*SOL in line with the current technical developments. With the new versions, system designers and operators can design solar thermal and PV systems according to the latest industry developments, simulate accurate yield calculations under the exact conditions of the location and also carry out precise economic efficiency calculations, taking subsidies into account. The company will present its innovations to the public in June at the leading international trade fair Intersolar Europe in Munich.

Design of PV systems with an electric vehicle as a consumer now possible

In addition to the possibility of importing floor plans, cadastral maps and screenshots from web-based satellite maps (e.g. Google Earth) directly into the 3D visualization, as introduced last year, PV*SOL premium 2017 now offers the inclusion of electric vehicles as a direct consumer of grid-connected PV systems - an addition eagerly awaited by many customers. In PV*SOL premium, users select their electric cars from the vehicles stored in the database. They then enter the daily distance travelled and PV*SOL premium calculates how much PV energy can be used to charge the car. In addition, the software calculates the costs per 100 kilometers, with and without the use of PV energy. What is special is that this calculation is also possible for systems with battery storage, so that a car can also be charged by the battery system with PV power during the night hours. "With the inclusion of these innovations, we have succeeded in providing our customers with a considerable time saving in the design of a PV system," explains Managing Director Steffen Lindemann.

Profitability calculation with time-variable tariffs (e.g. HT / LT)

Due to the extended tariff models for electricity use, with PV*SOL premium plant designers can now take into account any number of different time-variable tariffs (for example, HT/ LT) in the profitability calculation. This applies both to the reference tariffs and to the net metering tariffs. In addition, the net metering consumption can now be defined either by means of an annual value or the individual monthly values.
The more the feed-in tariffs decrease, the more important it is to take into account the self-consumption of PV electricity in the profitability of a photovoltaic system. Since the self-consumption can be increased by storing the solar electricity in battery systems, the dimensioning of the battery system is also of great importance.

PV*SOL is a valuable tool for correctly dimensioning, as well as determining the profitability of, PV systems. A newly introduced dimensioning aid for the size of the battery storage unit carries out the calculation of the battery for the user and thus facilitates the configuration. The storage systems have been extended with the addition of DC-coupled systems.

All PV*SOL variants are available in English, French, German, Italian, Polish and Spanish. And Portuguese has been added in the 2017 version. The project reports can be created in many other languages.

T*SOL 2017 - Economic efficiency calculation with parameter optimization

The new version T*SOL 2017 enables its users to work with the program even more flexibly and, above all, to calculate and observe the system's profitability more precisely, which is particularly important for commercial applications. For this purpose, Valentin Software has expanded the automatic functions in the parameter optimization by adding the financial values: net present value, return on capital and heat price. This makes it possible to determine the influence of the various components of a solar system, e.g. the size of a storage tank or the number of collectors, on the profitability and to optimize the plant.

New preconfigured process heating system

The preconfigured systems in T*SOL have been extended by the additional of a system from the family of process heaters. In the new system "P3 - Preheating with buffer storage", up to 6 collector loops and 6 different loads (process, hot water and building heating) can be connected. Valentin Software has updated the extensive component databases in the new version and made them even easier to use.

Valentin Software at Intersolar Europe
Valentin Software will be presenting its innovations from 31 May to 2 June 2017 at Intersolar Europe in Munich at booth A3.430. At the booth there will be several live design sessions featuring the current program versions. For further information on PV*SOL and T*SOL see: http://www.valentin-software.com/...
Website Promotion
Valentin Software GmbH
Valentin Software GmbH has been in business for over 25 years. With the PV*SOL, T*SOL and GeoT*SOL brands for dynamic simulation, design, yield and profitability forecasts for photovoltaic, solar thermal and heat pump systems, the Berlin-based software company has made a name for itself as a world-leading provider of innovative design software for sustainable energy supply. Its customers include engineers, system designers, architects, installers, building technicians and manufacturing companies in the field of electrical, heating and building technology.
Press releases you might also be interested in
Weitere Informationen zum Thema "Software":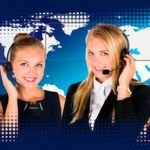 Vom Dreiklang von Compliance, ITSM und DSGVO
Am 25. Mai 2018 ist es so weit: Die zwei­jäh­ri­ge Über­gangs­zeit der EU-Da­ten­schutz-Grund­ver­ord­nung (EU-DSG­VO) en­det und das Ge­setz tritt mit al­len Kon­se­qu­en­zen in Kraft. Das stellt Un­ter­neh­men je­der Grö­ß­en­ord­nung vor enor­me Her­aus­for­de­run­gen. So ver­langt die Ver­ord­nung eu­ro­pa­weit von al­len Be­trie­ben, sämt­li­che Ge­schäft­s­pro­zes­se kon­ti­nu­ier­lich zu über­prü­fen und zu ak­tua­li­sie­ren, die mit der Ver­ar­bei­tung per­so­nen­be­zo­ge­ner Da­ten zu tun ha­ben.
Weiterlesen