The press service for journalists and influencers in the technological sector
Valentin Software GmbH

BoxId: 107776 – T*SOL 4.4 Widens International Reach with Thermosyphon Systems, Solahart Systems, U.S. Measurement Units and MeteoSyn
Press release BoxID: 107776 (Valentin Software GmbH)
Valentin Software GmbH
Stralauer Platz 34
10243 Berlin
http://www.valentin-software.com
Recommend T*SOL 4.4 Widens International Reach with Thermosyphon Systems, Solahart Systems, U.S. Measurement Units and MeteoSyn press release
QrCode
What its a QR code?
Three steps: Scanning of a QR code: Find your way to a press release without typing. Use the QR code on the print version of a press release to get redirected to the corresponding page on PresseBox.
How does scanning a QR code work? Just follow these simple steps.
Everything you need is an internet-enabled mobile phone or smartphone with a built-in camera and a QR code reading software.
QR stands for Quick Response - with one step you can quickly reach a website. QR codes work like bar codes, which you can find on your milk carton, for example. A software decrypts the QR code and directs you to a web page - so you do not even need to know the web address to reach it.
Download and print your digital press kit now
Please send the following information to my email address:
*) Please confirm your email address to get daily information about new releases with PresseMail.
T*SOL 4.4 Widens International Reach with Thermosyphon Systems, Solahart Systems, U.S. Measurement Units and MeteoSyn
Simulating thermosyphon systems is now possible with the latest version of T*SOL, the international design and simulation programme for solar thermal systems. In addition, T*SOL Professional 4.4 offers users the option to switch to U.S. measurement u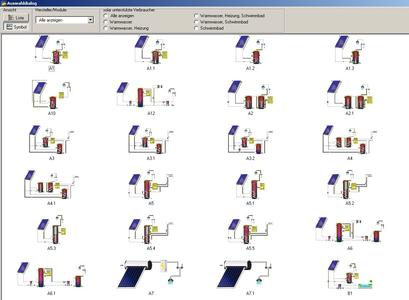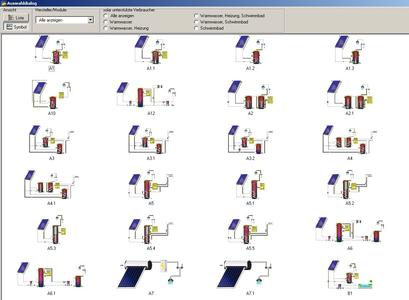 (PresseBox) (
Berlin
,
2007-05-24
)
Valentin Software GmbH
Dr. Valentin EnergieSoftware GmbH setzt aktuelle Entwicklungen, insbesondere der Solartechnik, in anwendungsfreundliche Programme um. Das Geschäftsfeld gliedert sich hierbei in folgende Bereiche:

- Standardsoftware für Solarthermie, Photovoltaik und Energieberatung
- Auslegungssoftware für firmenspezifische Anwendungen
- Onlineberechnung

Valentin EnergySoftware specialises in turning the latest developments, in particular in solar technology, into user-friendly software programmes. The company has extensive experience in systems planning for energy supply and research, in particular in the fields of renewable energy and rational energy use. Our business covers the following areas:

- Standard Software for Solar-Thermal, Photovoltaic and Energy
Consultation
- Software Development for Company Specific Interpretational Software
- Online Calculation
You may also be interested in
Additional information on the topic of "Energy / Environment"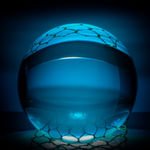 Die Zukunft der IT-Branche
Die Marktforscher von IDC wagen einen Blick in die Zukunft und sagen voraus, dass bis 2023 fast jedes Unternehmen in einer zunehmend digitalisierten Weltwirtschaft ein "Digital Native" sein wird. Zudem zeigt die Prognose, was den IT-Markt in den kommenden fünf Jahren vorantreiben soll.
Read more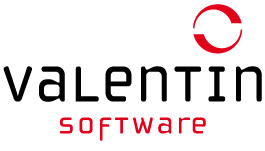 Company address
Valentin Software GmbH

Stralauer Platz 34

D

-

10243

Berlin
Category
Events / Trade Fairs

Press release
Download Zip

Print

Recommend

Monitor

Get QR Code