Datacolor AG Europe

BoxId: 244148 – Datacolor and Nik Software team up to provide total color control in one package
Press release BoxID: 244148 (Datacolor AG Europe)
Datacolor AG Europe
Lorensstr. 9
8305 Dietlikon
http://www.datacolor.com
Contact person
Larisa Bolli
0041 44 835 38 30
Recommend Datacolor and Nik Software team up to provide total color control in one package press release
QrCode
What its a QR code?
Three steps: Scanning of a QR code: Find your way to a press release without typing. Use the QR code on the print version of a press release to get redirected to the corresponding page on PresseBox.
How does scanning a QR code work? Just follow these simple steps.
Everything you need is an internet-enabled mobile phone or smartphone with a built-in camera and a QR code reading software.
QR stands for Quick Response - with one step you can quickly reach a website. QR codes work like bar codes, which you can find on your milk carton, for example. A software decrypts the QR code and directs you to a web page - so you do not even need to know the web address to reach it.
Download and print your digital press kit now
Please send the following information to my email address:
*) Please confirm your email address to get daily information about new releases with PresseMail.
Datacolor and Nik Software team up to provide total color control in one package
Datacolor AG Europe
Datacolor is a global leader in colour management solutions and colour communication technology. The world's leading brands, manufacturers, creative professionals and consumers choose Datacolor's innovative technology solutions to achieve the right colour consistently.
A Swiss-held company, Datacolor's global presence encompasses a sales, services and support network serving customers in more than 65 countries throughout Europe, the Americas and Asia, along with 13 worldwide operation and production facilities. Industries served include photography, apparel and textile, digital imaging, architectural painting, graphic design, automotive, home theatre, furnishing, plastics, printing, coating, paper and others. For more information about Datacolor and its products or services, visit
www.datacolor.eu
You may also be interested in
Additional information on the topic of "Consumer Electronics"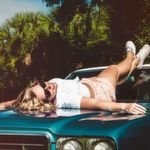 Auch in der Freizeit den Job im Kopf
Auch in der Freizeit denken rund 50 Prozent der Arbeitnehmer in Deutschland an die Arbeit. In Sachen Work-Life-Balance ist also noch Luft nach oben. Der HR-Dienstleister SD Worx rät folglich den Arbeitgebern, dafür zu sorgen, dass ihre Mitarbeiter zumindest im Urlaub im "Gleichgewicht" bleiben.
Read more

Company address
Datacolor AG Europe

Lorensstr. 9

CH

-

8305

Dietlikon
Keywords
Category
Press release
Download Zip

Print

Recommend

Monitor

Get QR Code