Uniroyal: Optimistic Outlook for Winter Tyres

Hannover

, (PresseBox) -
Uniroyal is optimistic as it enters the upcoming winter tyre season. The wet tyre brand is seeing a trend toward higher demand for winter tyres. Between 2012 and 2018, experts believe that European demand for winter tyres approved for speeds of between 190 km/h and 240 km/h will rise by a quarter. In percentage terms, demand will be focused primarily on models approved for speeds of up to 210 km/h and 240 km/h, but the "T" segment (speed approval up to 190 km/h) is also proving highly popular.

The European winter tyre market is as dynamic as ever. Experts at Uniroyal believe that demand for tyres approved for speeds of between 190 km/h and 240 km/h will rise by around 25% between 2012 and 2018. Winter tyres approved for speeds of up to 240 km/h (speed index "V") will be the main beneficiaries of this trend, where demand is expected to increase by more than 45%. Market researchers are also expecting a further increase in demand for products approved for up to 210 km/h (speed index "H"). An increase of 22% is predicted here. Currently occupying the top spot in the European popularity scale, winter tyres approved for speeds of up to 190 km/h (speed index "T") will account for the lion's share of the most popular winter tyre in the future too. With sales of 43.3 million out of a total of 71 winter tyres sold, this trend underscores a forecast for 2018 where they are expected to have a good 60% of the market share. The Uniroyal experts therefore see good market opportunities for their new winter tyre MS plus 77. Approved for speeds of between 190 km/h and 240 km/h, this tyre is the ideal complement to this growing market segment.
Website Promotion
Continental Reifen Deutschland GmbH
The Belgian manufacturer of rubber goods, Englebert, had been producing tyres (for Continental AG, among others) since 1895. Following the merger with US Rubber in 1958, the company came to be known as Uniroyal Englebert. Uniroyal, the inventor of the wet tyre, has been a European brand of Continental AG, Hanover, since 1979.

With sales of €32.7 billion in 2012, Continental is among the leading automotive suppliers worldwide. As a supplier of brake systems, systems, and components for powertrains and chassis, instrumentation, infotainment solutions, vehicle electronics, tyres, and technical elastomers, Continental contributes to enhanced driving safety and global climate protection. Continental is also an expert partner in networked automobile communication. Continental currently has approximately 173,000 employees in 46 countries. www.continental-corporation.com

The Tyre division includes the Passenger and Light Truck Tyres, the Commercial Vehicle Tyres, and the Industrial Tyres business units, as well as the Two-Wheel Tyre activities. As one of the world's leading tyre manufacturers with more than 41,000 employees, the division achieved cumulative sales of more than €8.8 billion in 2011. The Tyre division currently has 22 production and development locations worldwide. The broad product range and continuous investments in R&D make a major contribution to cost-effective and ecologically efficient mobility.

Continental is one of the leading manufacturers of passenger and light truck tyres in Europe and the world's fourth largest passenger car tyre manufacturer in the original equipment and replacement market. The product development focus of the Continental premium brand is to optimize all safety-relevant characteristics, while simultaneously minimizing rolling resistance. www.continental-reifen.de

The Commercial Vehicle Tyre business unit had sales of more than €1.8 billion in 2011, making it one of the largest manufacturers of truck, bus, and industrial tyres worldwide. www.continental-truck-tyres.com

Continental's Tyre division is an official sponsor of the German DFB Cup, the UEFA EURO 2012TM in Poland and the Ukraine, and the 2014 FIFA World Cup in Brazil. www.ContiSoccerWorld.com

Press releases you might also be interested in
Weitere Informationen zum Thema "Fahrzeugbau / Automotive":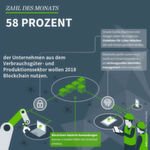 58 Prozent der Unternehmen wollen Blockchain nutzen
Die Mehr­heit der Un­ter­neh­men aus dem Ver­brauchs­gü­ter- und Pro­duk­ti­ons­sek­tor ist da­von über­zeugt, dass die Block­chain-Tech­no­lo­gie zu den viel­ver­sp­re­chends­ten In­no­va­tio­nen ge­hört und das Po­ten­zial hat, Wirt­schaft und Ge­sell­schaft tief­g­rei­fend zu ve­r­än­dern.
Weiterlesen