The press service for journalists and influencers in the technological sector
BoxId: 479588 – 2011: A Record Year for Contentserv
Press release BoxID: 479588 (CS Europe GmbH)
CS Europe GmbH
Werner-von-Siemens-Str. 1
85296 Rohrbach
http://www.contentserv.com
Contact person
Barbara Nield
+49 (8442) 9253-869
Recommend 2011: A Record Year for Contentserv press release
QrCode
What its a QR code?
Three steps: Scanning of a QR code: Find your way to a press release without typing. Use the QR code on the print version of a press release to get redirected to the corresponding page on PresseBox.
How does scanning a QR code work? Just follow these simple steps.
Everything you need is an internet-enabled mobile phone or smartphone with a built-in camera and a QR code reading software.
QR stands for Quick Response - with one step you can quickly reach a website. QR codes work like bar codes, which you can find on your milk carton, for example. A software decrypts the QR code and directs you to a web page - so you do not even need to know the web address to reach it.
Download and print your digital press kit now
Please send the following information to my email address:
*) Please confirm your email address to get daily information about new releases with PresseMail.
2011: A Record Year for Contentserv
In mid-November the software manufacturer Contentserv announced that they had already reached their target turnover for 2011. The just-released end-of-year results document an excellent development.
CS Europe GmbH
CONTENTSERV GmbH is the software manufacturer for Enterprise Marketing Management Solutions. CONTENTSERV provides the creative system for marketing, sales and communication and is unique in its wholistic and user-friendly approach. All creative media and communication processes are supported with this approach. Media such as catalogs, portals and websites, magazines or advertising material are created professionally without specialized knowledge via the browser. Thus, processes are optimized, and considerable savings in costs and time are achieved. This in turn leads to quicker time to market for the product communication and to a clear competitive edge.
You may also be interested in
Additional information on the topic of "Software"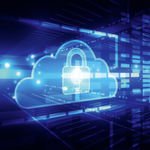 Arbeiten mit der Virtual Private Cloud von Amazon
Mit der Amazon Virtual Private Cloud können Unternehmen Ressourcen innerhalb von Amazon Web Services voneinander trennen. In diesem Bereich haben Kunden vollständige Kontrolle über die Netzwerkkonfiguration und können eine Anbindung an das eigene Rechenzentrum durchführen.
Read more
Company address
CS Europe GmbH

Werner-von-Siemens-Str. 1

CH

-

85296

Rohrbach
Category
Press release
Download Zip

Print

Recommend

Monitor

Get QR Code