Computer Controls is extending its product portfolio
Computer Controls AG

, (PresseBox) -
Over the course of the past 20 years, Computer Controls has specialised itself in selling components, test and measurement solutions and software. Operated from the Headquarter situated in Zürich (Switzerland), the company is where the industries focus is. Supported by an extensive network of branch offices, group members and distribution partners, Computer Controls can offer the right solution, including first class regional support for your application.

In 2013 the office in Bielsko-Biała has started to sell software solutions by Altium and Tasking. Now this service is expanding and with the new office in Warsaw, the group supports a broad range of components and test & measurement solutions. With partners like Maxim Integrated, Silicon Labs, Alliance, Premier Magnetics and many more, Computer Controls can offer you not only the right component for your next PCB design, but also the tools you need to design, test, manufacture and optimize your design. The Computer Controls Team consists of experts and engineers with several years of experience, ready to support you. Offering services such as taping, orders under MOQ for pre-production runs or free samples with development kits. Our extensive service starts even before the first design is sketched and doesn't finish until the design successfully rolls off the production line.

Computer Controls, your leading edge technology partner,
consult | deliver | delight

More information about the product portfolio and the partners of Computer Controls can be found at
www.ccontrols.pl
www.ccontrols.ch


About Maxim Integrated:
Maxim Integrated is an American, publicly traded company that designs, manufactures, and sells analog and mixed-signal semiconductor products.
Maxim Integrated was founded in April of 1983 by Jack Gifford and IC industry experts. Up to this day Maxim develops integrated circuits (ICs) for the industrial, communications, consumer, and computing markets. Headquartered in San Jose, California, the company has design centers, manufacturing facilities, and sales offices throughout the world.
With a revenue of roughly USD $2.40 billion, 9,200 employees and 35,000 customers worldwide, Maxim Integrated is the biggest and most successful company in its indusrty industry.


About SiLabs
Silicon Laboratories (NASDAQ: SLAB) is an industry leader in the innovation of high-performance, analog-intensive, mixed-signal ICs. Mixed-signal ICs enable the analog world we live in to interact with the digital world of computing. Electronics ranging from your thermostat to your Smartphone are using more and more mixed-signal content as they become "smarter," connected and more useful.
Silicon Labs' portfolio of mixed-signal ICs includes processors, sensors, connectivity, timing, power, audio and TV products. These patented solutions serve a broad set of end markets including consumer, communications, industrial and automotive.


Contact for editorial journalist and product requests:
Mr. Bartosz Kurylo
Computer Controls Sp. z o.o. | Poland
bartosz.kurylo@ccontrols.pl

Marketing contact HQ:
Mr. Andrea Tinner
Computer Controls AG | Switzerland
andrea.tinner@ccontrols.ch
Website Promotion
Computer Controls AG
Computer Controls AG is an independent, privately held distribution and service enterprise. It is synonymous for technical distribution of high-level electronic components, test and measurement instruments and systems in Switzerland since more than 20 years. We offer our customers highest technical competency and a variety of products for all test-and-measurement as well as research-and-development needs. Computer Controls AG has been established in 1971 and is operating in its current form since 1991.


Press releases you might also be interested in
Weitere Informationen zum Thema "Electrical Engineering":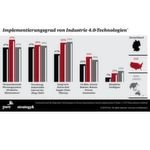 Digitale Transformation hat in Deutschland noch langen Weg vor sich
Ei­ne PwC St­ra­te­gy& Stu­die zeigt: Nur ein Pro­zent der deut­schen Un­ter­neh­men sind di­gi­tal be­son­ders her­aus­ra­gend. Un­ter­neh­men in Asi­en und Ame­ri­ka hän­gen Deut­sch­land bei der Im­p­le­men­tie­rung neu­er Tech­no­lo­gi­en und di­gi­ta­ler Öko­sys­te­me ab. Im­mer­hin soll der Um­satz­an­teil di­gi­ta­ler so­wie di­gi­tal er­wei­ter­ter Pro­duk­te in Deut­sch­land laut der Stu­die von ak­tu­ell 16 Pro­zent auf 22 Pro­zent im Jahr 2023 stei­gen.
Weiterlesen