20 million square meters for the motor industry
Since 1989, CMC Klebetechnik provides adhesive foils, with which a safety component in the vehicle is able to work in the first place. Thus already at a time, when this personal protection was reserved for deluxe vehicles.

Frankenthal

, (PresseBox) -
We are talking about the airbag, for the first time registered for patent approval in1951. But not brought to series production until the early 1980s.

In addition to such important components as the gas generator (explosive charge), the collision sensor and the airbag itself, safe electrical connection of all components are part of the security concept. After all, the information from the collision sensor must reach the primer of the airbag in the steering wheel .

In the average 15-year life of a vehicle, the steering wheel is turned millions of times in both directions. Therefore, one had to consider a whole new connection type, how to reliably transfer electrical ignition voltage.

The result is a coil, wound like a clock spring. And similar to the clock spring, the line is composed of a very flat but flexible construction.

It was found that a mix of polyester foil and a heat-activated adhesive turned out ideal. The relatively stiff, but chemical- and age-resistant foil generates a flexible bond with the strong adhesive. Two external layers of foil protect the in-between laminated cables reliably from damage and corrosion.

So this so-called laminate cable (FLC, flat laminated cable or FFC, flat flexible cable) combines the rigid part of the steering column with the rotating part of the steering wheel throughout a car's life. So that the airbag can be released reliably at any age of the vehicle.

CMC Klebetechnik delivers components for this system since the introduction of airbags into mass production in the late 1980s.

In doing so, 20 million square metres of produced laminate foil came together by now. This means about 660 million metres of laminated cable. An impressive number, if you consider the amount of cars this corresponds to. As a consequence a very high percentage of all vehicles produced in Europe drives around with laminate cables manufactured with laminated foils by CMC Klebetechnik.

For more information, see http://www.cmc.de
Website Promotion
CMC Klebetechnik GmbH
Die CMC Klebetechnik beschichtet seit fünf Jahrzehnten folienartige Materialien mit Klebstoff- und Funktionsbeschichtungen. Auf drei Beschichtungsanlagen und über 30 Anlagen zur Folienverarbeitung(Formatierer, Stanzanlagen, Rollenschneider) werden hochwertige Folien verarbeitet. Diese werden überwiegend in der Elektrotechnik als Isolationsmaterial eingesetzt, finden aber auch in nahezu allen anderen Industriebereichen Anwendung. Eine große Stärke des Unternehmens ist die Möglichkeit, kundenspezifische Entwicklungen durchzuführen und bedarfsgerecht auch kleinere Chargengrößen anbieten zu können.
Am Standort in Frankenthal / Pfalz arbeiten rund 100 Mitarbeiter der inhabergeführten Gruppe (Umsatz > 35 Mio €). Zur CMC Gruppe gehören neben der CMC Klebetechnik die Colorit GmbH (Produktion, Beschichtung), die Coloprint Tech-Films GmbH & Co. KG (technische Folien, Stanzteile) und die CMC B+V GmbH (Holding). Weitere Standorte und Unternehmen gibt es in Düsseldorf und in Limburgerhof.

Press releases you might also be interested in
Weitere Informationen zum Thema "Fahrzeugbau / Automotive":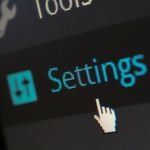 Drei Geschäftsmodelle für Embedded Software im IoT
Im Rah­men ih­rer IoT-St­ra­te­gie stel­len vie­le Her­s­tel­ler ihr Ge­schäfts­mo­dell um: vom ein­ma­li­gen Hard­wa­re­ver­kauf auf wie­der­keh­ren­de Um­sät­ze durch di­gi­ta­le An­ge­bo­te. Soft­wa­re-Up­da­tes, neue Fea­tu­res so­wie Pre­mi­um-Funk­tio­nen und Abo- und Pay-per-Use-Mo­del­le spie­len da­mit ei­ne grö­ße­re Rol­le. Vor­aus­set­zung für die­se Trans­for­ma­ti­on ist die rich­ti­ge St­ra­te­gie, die mit Em­bed­ded Soft­wa­re Ge­winn er­zielt.
Weiterlesen