Cevotec presents aircraft window funnel in Fiber Patch Placement design at the Paris Aviation Show
Just in time for the Paris Air Show, Cevotec realized the additive, automated production of an aircraft window funnel / The prototype will be shown at the Paris Air Lab site and in the ESA pavilion

Taufkirchen bei München

, (PresseBox) -
Just in time for the Paris Air Show, the engineers of the Fiber Patch Placement specialist Cevotec achieved a milestone: the additive, automated production of an aircraft window funnel. The prototype will be shown at the Paris Air Lab site and in the ESA pavilion.

"With the fully automated preforming of such a complex shaped part as an aircraft window funnel, we really achieved a milestone in Fiber Patch Placement technology," comments Thorsten Groene, CEO of Munich based Cevotec GmbH. The 16 x 20 x 6 inches part was a challenge even for the Fiber Patch Placement specialists. "Such a biaxially curved and annularly closed preform with a constant radial and circumferentially oriented fiber architecture cannot be produced integrally with any other production technology. Especially processing textile fabrics turns out quite impossible," explains Felix Michl, CTO of Cevotec. Fiber Patch Placement is basically the only technology able to continuously deposit fibers directly onto the final component contour without further remodeling or forming, thereby saving process steps and avoiding unwanted draping effects during the deposition process. "Due to the patched structure of the funnel, the wall thickness is largely kept constant and the material exploitation is constantly high. The funnel is thus more than 50% lighter than a typical injection-molded component, which saves material and also weight, which is especially valuable in aerospace applications."

The Cevotec Fiber Patch Placement production system SAMBA performs the production of the complex component. With the help of two robots, the directional fiber patches are placed on a molding tool. "Core element for the automation is the form-adaptive Cevotec gripper, which can passively adapt itself to the complex shape of the preform and place the patches exactly at the calculated position, currently, with at a speed of 1 patch per second", explains Michl. "Of crucial importance for efficient laminate planning and robot programming is the software," adds Dr. Neven Majic, Cevotec's Executive VP Software Technology. The powerful algorithms of Cevotec's CAD-CAM software ARTIST STUDIO calculate the optimal position and overlap of the patches, which are basic prerequisites for uniformly high laminate quality.

The visitors of the Paris Air Show will have the chance to take a look at the prototyp of the window funnel on Monday, June 19, at the Paris Air Lab in the Concorde Hall (booth S09) and on June 20 at the ESA Pavilion. Cevotec also exhibites an aircraft pressure cap. Its concave and convex surface, with 90-degree angles and narrow radii, is another example for a part that can be manufactured additively and without additional forming steps only with Fiber Patch Placement technology. "The production with flexible patches expands the range of suitable lightweight parts in aerospace",Groene concludes.
Website Promotion
Cevotec GmbH
Cevotec offers smart production technology for fiber composites based on Fiber Patch Placement technology, enabling manufacturers to build complex parts fully automated in high volumes and quality. SAMBA is Cevotec's high-tech preforming system for challenging 3D geometries and laminates with complex fiber orientation. With ARTIST STUDIO, Cevotec provides the matching CAD-CAM software platform and, in addition, offers development services for prototypes and series products. Cevotec is a spin-off from Technische Universität München and partners with Airbus Group, Baumann Automation and the European Space Agency ESA to industrialize the production of complex composites. Further information and high-resolution images: http://cevotec.com/.

Press releases you might also be interested in
Weitere Informationen zum Thema "Industrial Engineering":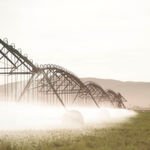 Ericsson startet Kollaborations- und Entwicklungsplattform
Der Kom­mu­ni­ka­ti­ons­spe­zia­list Erics­son hat sei­nen IoT Ac­ce­le­ra­tor Mar­ket­place er­öff­net. Die Platt­form soll An­bie­tern von mo­bil­funk­ba­sier­ten IoT-An­wen­dun­gen den Markt­zu­gang er­leich­tern und den Weg für die 5G-Tech­no­lo­gie eb­nen.
Weiterlesen