BuildIT and 8tree to co-exhibit at Control Show 2014
Montreal

, (PresseBox) -
BuildIT and 8tree are pleased to announce that they will be partnering to co-exhibit at the 28th Control Fair this May in Stuttgart, Germany. BuildIT is a software development company with over a decade of experience in providing powerful 3D metrology solutions for advanced manufacturing. 8tree is a new and innovative company that brings groundbreaking 3D surface inspection technology with a disruptive pricing strategy to the industry. 8tree and BuildIT provide extremely powerful, yet easy to use solutions coupled with superior customer support. As independently owned and agile companies, both are fast and responsive to market needs, allowing them to focus on elegant solutions to market problems in order to create an effective and pleasing customer experience. Both companies prioritize helping their customers to reduce manpower by empowering operators and shop floor personnel with the ability to perform their inspections quickly and autonomously. This complementary alignment has led both companies to team up for Control 2014, the world's leading trade fair for quality control.

BuildIT 3D metrology software enables quick and easy dimensional inspection of manufactured parts and assemblies for tool building, assembly, alignment, process automation and quality control. The software's advanced analysis capabilities combine measurement data from multiple sources to produce detailed reports to quickly identify manufacturing and production trends.

BuildIT is used worldwide to inspect and validate high-precision manufactured parts and assemblies. It has been used on many of the world's leading aerospace programs including the JSF F-35 where it facilitates design to manufacturing communication, eliminates translation errors, and achieved tool design and manufacturing process savings of up to 50%.

BuildIT interfaces in real-time with a variety of probing and scanning measurement devices allowing users to quickly and efficiently gather dimensional information from a tool or part. It provides a common interface and consistent workflows when working with devices from major hardware vendors, including FARO, Leica, Romer, API and Creaform. The software directly reads 3D CAD files from native (CATIA®, NX, Parasolid, Pro/E, Inventor) or neutral formats (IGES, STEP, SAT) for model based inspection and assembly. In addition, BuildIT imports measured point data from external sources for maximum compatibility.

8tree makes 3D surface inspection systems to solve chronic problems. The company's products boost workflow efficiency, are incredibly easy-to-use and deliver instant actionable results. With the help of game-changing patent-pending technologies, 8tree empowers customers to make quick, accurate and consistently reliable decisions.

8tree's rapidly growing portfolio currently consists of three product platforms - fastCHECK, dentCHECK and gapCHECK. These product platforms address a wide range of chronic measurement problems that span a variety of industries including aerospace manufacturing and maintenance, automotive manufacturing and repair, oil & gas pipeline maintenance, as well as white-goods manufacturing. fastCHECK is designed to quickly and easily inspect fastener/rivet flushness-levels in the aerospace industry. dentCHECK analyzes surface deformation problems and the resulting reports are presented in industry-defined formats. gapCHECK seamlessly and simultaneously measures numerous points between any number of adjacent surfaces to deliver detailed and easy-to-understand gap and flushness-levels. While all three platforms are typically sold as discrete products, they are designed with scalability and modularity in mind. As a result, any combination of the three core platforms can be packaged into a bundled product configuration that addresses emerging market demands.

8tree is on a mission to make life easier for customers by revealing more dimensions. Learn more about why the leading aerospace OEMs and MROs are deploying 8tree's uniquely disruptive and efficiency-enhancing products, at www.8-tree.com

As companies that have complementary products with well-aligned corporate mandates and strategies, it was a simple decision to partner for the Control Show exhibition.

Visit BuildIT and 8tree at the 28th International Control Fair in Stuttgart in Hall 3 Booth 3410 from May 6th to 9th 2014 to see the latest version of their solutions demonstrated live.

About 8tree

8tree is on a mission to make precision 3D scanning technology more accessible to a broad array of markets. The company delivers products that are easier-to-use, intuitive to understand and at affordable price-performance nodes that are designed to be both, disruptive and customer-friendly. 8tree is a well-funded privately-held company headquartered in Denver, Colorado (USA) and with R&D headquarters in Daisendorf, Germany. With additional offices in the UK and Australia, and a global sales organization that spans most continents, 8tree is always close to the customer. To learn more about why the leading aerospace OEMs and MROs are deploying 8tree's uniquely disruptive and efficiency-enhancing products, at www.8-tree.com
Website Promotion
BuildIT Software & Solutions Ltd.
BuildIT develops and distributes custom and off-the-shelf 3D software solutions that interface with measurement devices for real-time part inspection, tool building, assembly, alignment, measurement process automation and quality control in advanced manufacturing. A privately-held company headquartered in Montreal, Quebec, BuildIT has gained the trust and partnership of many of the world's largest civil and defense contractors and has been instrumental in global programs such as the JSF F-35. For more information about the company or its products, please visit: www.builditsoftware.com


Weitere Informationen zum Thema "Luft- / Raumfahrt":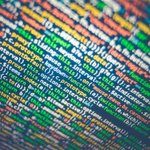 5Analytics bringt KI-Plattform auf den neuesten Stand
Die KI-Spe­zia­lis­ten von 5Ana­lytics ha­ben ih­rer gleich­na­mi­gen Platt­form zur Au­to­ma­ti­sie­rung von Ge­schäft­s­pro­zes­sen ein Up­da­te spen­diert. Sie be­herrscht nun auch Py­thon beim Se­t­up von Web­ser­vices in Echt­zeit.
Weiterlesen