BoxId: 457352 – BTD adds a new design for FC Bayern´s official Basketball website
Press release BoxID: 457352 (Sportradar)
Sportradar
Feldlistrasse 2
9000 St. Gallen
https://www.sportradar.com/
Contact person
Alexandra Zebos
+49 (89) 660291-271
BTD adds a new design for FC Bayern´s official Basketball website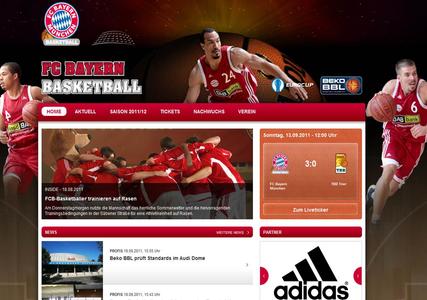 Sportradar
The BTD Group was founded in 1997 by the managing directors, Stefan Leibhard and
Kersten Kröhl with BTD Telekommunikation GmbH. The companies, BTD Newmedia,
BTD Service and BTD System followed, devoted to the business sectors of new media,
mobile communications and IT services.
BTD Newmedia serves the entire value creation chain in the Internet and, in this role
has been managing customers such as DFL, FC Bayern München, VfB Stuttgart or TOnline for many years. As one of only few agencies, BTD Newmedia possesses the
competencies to provide a full range of services from consultancy, design and
development to up-and-running operation with a round-the-clock service. Its portfolio
also includes the company's own call centre.
Since mid April 2008, the newly established BTD International Consulting AG has also
been serving sport clubs, leagues, associations, organisers and stadia and arena
operators in the construction and modernisation of venues. Customers include e.g. the
O2 arena in Berlin, the Polish football league and Sony. BTD International Consulting
AG primarily benefits in this respect from experience gained in the construction and
operation of the Munich Allianz Arena.

You may also be interested in
Additional information on the topic of "Internet"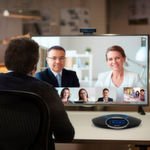 Wie sich die Kommunikation in Unternehmen ändert
Neue Technologien verändern die Rahmenbedingungen für Unternehmen und ihre IT-Abteilungen rasant. Systeme und Software sind heutzutage schneller, intelligenter und insgesamt effizienter. Auch Sicherheit, Zuverlässigkeit und Verfügbarkeit haben sich erheblich verbessert. Dies gilt auch für Kommunikationslösungen.
Read more
Recommend BTD adds a new design for FC Bayern´s official Basketball website press release
QrCode
What its a QR code?
Three steps: Scanning of a QR code: Find your way to a press release without typing. Use the QR code on the print version of a press release to get redirected to the corresponding page on PresseBox.
How does scanning a QR code work? Just follow these simple steps.
Everything you need is an internet-enabled mobile phone or smartphone with a built-in camera and a QR code reading software.
QR stands for Quick Response - with one step you can quickly reach a website. QR codes work like bar codes, which you can find on your milk carton, for example. A software decrypts the QR code and directs you to a web page - so you do not even need to know the web address to reach it.
Download and print your digital press kit now
Please send the following information to my email address:
*) Please confirm your email address to get daily information about new releases with PresseMail.

Company address
Sportradar

Feldlistrasse 2

CH

-

9000

St. Gallen
Category
Press release
Download Zip

Print

Recommend

Monitor

Get QR Code