Press release BoxID: 457352 (Sportradar)
Sportradar
Feldlistrasse 2
9000 St. Gallen
https://www.sportradar.com/
Contact person
Alexandra Zebos
+49 (89) 660291-271
BTD adds a new design for FC Bayern´s official Basketball website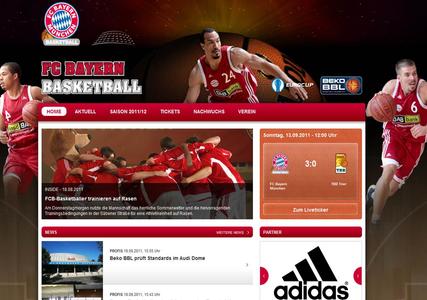 Sportradar
The BTD Group was founded in 1997 by the managing directors, Stefan Leibhard and
Kersten Kröhl with BTD Telekommunikation GmbH. The companies, BTD Newmedia,
BTD Service and BTD System followed, devoted to the business sectors of new media,
mobile communications and IT services.
BTD Newmedia serves the entire value creation chain in the Internet and, in this role
has been managing customers such as DFL, FC Bayern München, VfB Stuttgart or TOnline for many years. As one of only few agencies, BTD Newmedia possesses the
competencies to provide a full range of services from consultancy, design and
development to up-and-running operation with a round-the-clock service. Its portfolio
also includes the company's own call centre.
Since mid April 2008, the newly established BTD International Consulting AG has also
been serving sport clubs, leagues, associations, organisers and stadia and arena
operators in the construction and modernisation of venues. Customers include e.g. the
O2 arena in Berlin, the Polish football league and Sony. BTD International Consulting
AG primarily benefits in this respect from experience gained in the construction and
operation of the Munich Allianz Arena.