Underwater housing for Canon EOS 6D
Diving and photography in a high-level

Achern

, (PresseBox) -
Like all BS Kinetics camera housing, it is built using carbon fibre and epoxy resin, along with stainless steel, POM and saltwater-proof aluminium. These components can be used to make very light waterproof housing which can be used at a diving depth of up to 160m.

Ergonomics is of utmost importance to BS Kinetics in their underwater housing. For this reason, the shutter, the rear adjust dial and the Rec button can all be operated using the right hand without letting go of the casing. The desired image is selected using the zoom, which is operated with the left hand. All other operations are carried out using buttons or triggers on the back or top of the housing.

The waterproof housing has a LiveView-Finder. It allows a free insight on the screen of the camera. It is attached to the posterior side of the housing. A soft, silicon O-Ring with an advantageously thick cross section operates as the housing's main sealing mechanism. An elevated bridge at the anterior side positions the two halves of the housing securely, preventing water from dripping in when it is opened. It is fastened using a secure quick-release function.

BS Kinetics supplies ports suitable for all types of lenses with its underwater housing. The ports are fastened by means of a bayonet mount and are available in different sizes: Standard port, macro port, dome port, fish-eye and super fish-eye port. The ports can be adapted to diverse lenses by means of distance rings corresponding to each kind.

The camera is secured onto a stage and inserted into the underwater housing. The flash signal is transmitted by using optical fibres. If desired, an electronic flash connector can be built into the housing. Black fibre flocking on the interior walls guards against flare. This flocking may also absorb any condensation or small leakages that may occur due to individual sand grains on the O-ring.

Technical Details

Dimensions WxHxD [mm]: 240x175x150
Diving Depth: 80 Meter, on request up to 160 meters
Seal: 3,5 mm colored silicon O-ring
Portconnection: Bayonet 129 changing port
Portpane: Glas or PMMA
Housing Material: Carbon fiber, Epoxy resin, Stainless steel,
Seawaterresistant aluminum
Camera control: Mechanically
Insight: Standard viewfinder 45 °, Angle Finder, 180° Finder, 180 °Viewfinder with diopter adjustment
Curb weight with handle: 2700 g
Curb weight in water: 1200 g positiv
Housing lock: Quick Release
Features All important functions - Not ON / OFF
Delivery: Handle support, Leakage warning, Manual, 1 O-ring,
Standard port for 28-80 mm, Standard viewfinder
Art. No: UWF CA 6D
Technical changes reserved
Website Promotion
BS Kinetics GmbH
BS Kinetics GmbH
BS Kinetics specializes in the development and manufacture of all types of photo and video underwater housing. The company has been making various types of underwater housing since 1998.
Preferred materials used in this process are carbon fibre and high-quality plastics. Not only are underwater housings developed in-house, but so too are the procedures which enable automatic mass production. All underwater housings undergo an underwater pressure test before delivery. As part of standard quality control, manufactured products are also subjected to various breaking tests.
We view this as being the most important part of the quality assurance program at BS Kinetics, and we certainly place value on producing a quality product deserving of the "Made in Germany" label.
All our underwater housings have been given the names of different deserts. This reflects our commitment to create a dry place for your cameras.

Custom-built
Carbon fibre is a proven, reliable material, which has many different applications and ways in which it can be processed. Our in-house manufacturing system enables us to respond precisely to your needs.
We also customise solutions for the most diverse requirements in the diving world. Besides live image feeds for photo cameras, 3D cameras, panorama cameras, and much more, we offer complete solutions for special applications too.
It's as easy as talking to us!

Where we are
BS Kinetics GmbH has its headquarters in Achern, in Baden, Germany, and is picturesquely located in the Northern foothills of the Black Forest between Strasbourg (France) and the Karlsruhe industrial region.
Press releases you might also be interested in
Weitere Informationen zum Thema "Consumer-Electronics":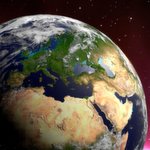 Import und Export von ITK nimmt zu
Laut dem Di­gi­tal­ver­band Bit­kom nahm der Ex­port deut­scher ITK-Pro­duk­te im ver­gan­ge­nen Jahr zu. Aber auch die Im­por­te stie­gen an. Der wich­tigs­te Ex­port-Markt für Deut­sch­land war zwi­schen Ja­nuar und Sep­tem­ber 2017 die Tsche­chi­sche Re­pu­b­lik.
Weiterlesen