MOBILE TEAM launches as mobile workforce & task management app for Swisscom business clients
BPS International launches innovative '3D' workforce and task management as smartphones & tablets business app for Swisscom KMU Business World clients
München

, (PresseBox) -
BPS International launches MOBILE TEAM, an innovative '3D' mobile workforce and task management software as an app and cloud solution for small and medium sized businesses. MOBILE TEAM is launched at Swisscom's KMU Business World exclusively for the Swiss market.

Location Based Services turned to high performance business features

MOBILE TEAM is a business essential for companies with mobile workforce and with customers, work places, tasks or appointments in the field. MOBILE TEAM workforce and task management offers new dimension for mobile business communication and job fulfillment: making LBS - Location Based Services, well known and popular on consumer markets - to a high performance part of a mobile business solution and with integrated navigation, POI and check ins, orders, appointments as well as sales and logistics processes can be coordinated much more accurate and efficient, daily processes can be planned based on real demands and mobile communication is simplified.

Live Visualization and '3D' information for enhanced business efficiency

Core of the MOBILE TEAM workforce and task management are business visualizations with live maps and chart that make original complex issues of daily business easy to understand, e.g. daily tasks, job processing, positions of employees, vehicles, workplaces and job sites as well as message charts. '3D' means that MOBILE TEAM completes conventional mobile workforce and task management by systematically answering the essential 'where' in addition to common 'what' and 'when'. This enables a higher appointment and order punctuality, lower costs for processes and a better understanding and communication between headquarter and mobile workforce.

Smartphones und Tablets become solid helpers for mobile workforce

MOBILE TEAM workforce and task management is operated via secured web cloud software and mobile applications for smartphones and tablets of mobile workforce. Communication time and costs as well as communication stress are reduced, which has been established especially for mobile workers by utilizing different hardware and its diverse communication channels parallel.

MOBILE TEAM makes task fulfillment for workforce simply simple: workers can accept new tasks, see their job list and report about fulfillment by a simple tap. In addition, workers can use messaging, embedded navigation to travel stress-less and use check-ins to report about arrival to the appointed destinations.

MOBILE TEAM for SMB and large companies

MOBILE TEAM is the ready-to-run solution for SMEs. Small and medium companies can right start working with the workforce and task management after registration. Via API integration, MOBILE TEAM can be made to the ready-to-run 'mobile extension' for corporate software solutions of large companies', e.g. for CRM, ERP or accounting.

Multi Feature workforce app for cost efficiency and best usability

MOBILE TEAM includes a workforce management, a task management including mobile ticketing as well as a corporate messaging. Navigation, business-POIs to make spots visible on a map for better workflow as well as check ins and statuses as a modern communication tools are featured, too:



Real-Time visibility of mobile workforce, tasks, vehicles, business POIs
Task management incl. priority and assignment management and mobile tickets
Corporate messaging incl. multi user messages, automatic location recognition and communication archive
Custom business statuses for each mobile workforce member and task
Check Ins for automatic notifications about location based workflow and business progress
Custom POIs for workflow and information automation
Navigation incl. upfront visibility of track length, travel time and current traffic situation
MOBILE TEAM launches as Android mobile app and both in German and English language and is available after registration on Swisscom KMU Business World. Prices vary between 16CHF to 10CHF per license per month.

On international markets, most MOBILE TEAM features are available by Click-n-Track Workforce and Field Service Management, see www.click-track.com.

About Swisscom KMU Business World

The KMU Business World is an online platform specifically for Swiss SMEs. In addition to special SME topics and a SME community, the portal operated by Swisscom provides access to business applications. Swisscom puts strict requirements while selecting these business apps. Only the best suitable for SMEs make it to the KMU Business World and are awarded with the label 'Swisscom approved'. MOBILE TEAM has been chosen as the mobile workforce and task management app.

http://www.kmu-businessworld.ch/...

About Mobile Workforce Management Software

Software for mobile workforce management is used for planning, coordination and communication of daily business tasks with constantly growing mobile aspects, including resources and staff. Mobile workforce management software generally supports the cooperation between workers and processes in the company and in the field.

The focus of mobile workforce management software is on the efficient organization of personnel and resources to the current workload, the lean scheduling and administration of appointments, jobs and tasks, to manage the entire workforce management process and to enable analytics for better workflow according to fulfillment costs, performance accuracy and higher profitability.

The advantage of modern mobile workforce and task management software is that these systems allow a situation-dependent needs-based planning and scheduling in real-time, always in compliance with current, economic aspects.
Website Promotion
BPS International GmbH
BPS International joins business areas for real estate development, medical, hospitality and technology. Core part of BPS Technology is 'mobile cloud' solutions for both corporate clients and private consumers.

The logic of all solutions is to connect mobile devices such as smartphones and tablets by mobile apps with Internet based cloud software and to utilize Location Based Services for enhanced communication, collaboration and coordination.

For mobile workforce and task management, BPS Technology uses experience and grown knowledge from developing and providing workforce management and process automation software for large banks. Since 2002, this expertise is used by MNOs - mobile network operators - to provide mobile solutions as value added services and products. Success factor of cooperating with MNOs is that BPS Technology turns its high performance industrial and branch solutions into ready-to-run solutions for SME, enabling it to run as web and mobile app solution for smartphones and tablets, being suitable for a large amount of businesses and provided for a competitive price as B2B mass market product.

The world's largest MNO product of BPS Technology's mobile workforce and field service software started in 2005 as OEM Location Based B2B Service and today joins 4,480 European SMEs and a total amount of 317,000 mobile devices of mobile workforce (as of 1st November 2012; only counting recurring B2B license subscriber; complete database counts devices in 7 digit range).

Further information at www.bpsinternational.de/...

Press releases you might also be interested in
Weitere Informationen zum Thema "Software":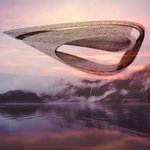 Drei Prognosen zur Enterprise Cloud Transformation
Ju­ni­per Net­works hat sich dar­über Ge­dan­ken ge­macht, mit wel­chen Ent­wick­lun­gen und Trends im neu­en Jahr zu rech­nen sind. In Sa­chen Au­to­ma­ti­sie­rung spielt Dev­Ops ei­ne im­mer tra­gen­de­re Rol­le, au­ßer­dem im Fo­kus: Mi­cro­ser­vices und die Wand­lung Rich­tung Mul­ti-Cloud-Sze­na­ri­en.
Weiterlesen