Turkish Grand Prix
5th-7th June 2009 / 7th of 17 World Championship races / Preview
Munich/Hinwil

, (PresseBox) -
The work continues and there's no time for licking our wounds. After the disappointing result in Monaco, the BMW Sauber F1 Team will be turning up on the grid for the Turkish Grand Prix with a batch of further developments for the F1.09.

An initial aero update sparked a forward trend at the fifth Grand Prix in Spain, but didn't bear fruit under the specific demands of the Monaco circuit. Meanwhile, the next package of innovations is in place for World Championship race number seven on the modern high- speed track outside the gates of Istanbul. Here the F1.09 will feature a double diffuser for the first time.

Robert Kubica:

"The track in Istanbul is totally different to Monaco. It is a very modern race track with a couple of high-speed corners. The most famous high-speed corner there is the left-hander turn 8. Of course, we hope to perform better in Istanbul than in Monaco."

Nick Heidfeld:

"I hope our dismal performance in Monaco proves to be a glitch and that it was down to that particular circuit being unsuitable for our car. After all, there were signs of a forward trend at the previous race in Spain, and the next update is ready for Istanbul - also including a double diffuser.

"The Istanbul circuit has some extremely good sections, particularly turn 8, of course, which is quite a challenge - very long, fast and with several apexes. For the long straight with the right-hand kink you need a good top speed. "It's a vast city, very international and fascinating. I'll be there on Wednesday already for an event with our partner Intel. I'm staying at a hotel on the European side again and will take a motor scooter to carve my way through the congestion over the bridge to Asia."

Mario Theissen, BMW Motorsport Director:

"Ahead of the Turkish Grand Prix our results are quite sobering. Nobody in the team expected the season to pan out as it has so far. After taking a forward step in Spain, we were clearly off the pace in Monaco. To regain our competitiveness we will have to ramp up our development speed significantly. In Istanbul we will have the next step of our development ready and will be using a multistage diffuser for the first time.

"After three successful years, this phase is our first setback. We can deal with it. After all, it was the same team in Munich and Hinwil that ensured our progressive advancement since the BMW Sauber F1 Team was founded. We are all determined to get ourselves back among the front runners again."

Willy Rampf, Head of Engineering:

"We'll be lining up in Turkey with a new development package, which also features a double diffuser. Since the F1.09 concept was not designed for this, we had to make a number of aerodynamic adjustments. There are modifications to the front wings, side bargeboards, rim shields and the rear part of the engine cover. We expect this to take us a step forward, although we know that our rivals are not standing still.

"After the race in Monte Carlo we also had an in-depth look at the tyre problems. For the race in Turkey, Bridgestone is providing the soft and hard compounds, which are hugely different. The harder of the two compounds in particular will pose a challenge for the engineers.

"The Istanbul Park circuit is run in an anti-clockwise direction and it's as varied as it gets. It has slow sections where good traction is crucial, but there are also fast parts such as the spectacular turn 8 with its four sections, which has to be taken in a single line at around 250 km/h. Overall, the track makes stringent demands on the car's balance. After the disappointing outcome in Monte Carlo, we hope to come away with a positive result here."
Press releases you might also be interested in
Weitere Informationen zum Thema "Automotive Engineering":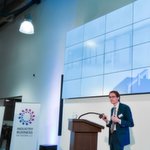 Industry Business Network 4.0 präsentiert neuen Industriestandard
IF4.0 soll der neue In­du­s­trie­stan­dard zum her­s­tel­ler­über­g­rei­fen­den In­for­ma­ti­ons­aus­tausch in ei­ner Smart Facto­ry wer­den. Der Stan­dard wur­de vom In­du­s­try Bu­si­ness Net­work 4.0 e.V. kon­zi­piert und wird von den Ver­bands­mit­g­lie­dern künf­tig kon­ti­nu­ier­lich wei­ter­ent­wi­ckelt.
Weiterlesen