State-of-the-art Measurement Technology
Free Software Update for DAQ Hardware from bmcm and the Measuring Program NextView

Maisach

, (PresseBox) -
The measurement manufacturer BMC Messsysteme GmbH (bmcm) is announcing a new release of the bmcm Software Collection. Version 4.6 supports the currently available and the latest data acquisition systems of bmcm in particular. The NextView update is also free for holders of a NextView4 license.


Continuous further development and sense for trendsetting technologies are decisive for a company to permanently compete internationally in the market.
This is successfully demonstrated by long-time measurement specialist BMC Messsysteme GmbH (bmcm) from the Munich area celebrating 20-year anniversary this year.

Measuring hardware (DAQ systems, measuring amplifiers, connection technology) as well as the corresponding software are developed by the company's in-house team - all from a single source for optimum compatibility of the products.

To meet new requirements resulting from new and further developments of measurement equipment, BMC Messsysteme now releases the bmcm Software Collection 4.6. It provides free drivers, programming interfaces (DLL or ActiveX Control), and LabVIEW VI's supporting the latest DAQ systems plus additional functions of already existing products.

In addition, the update features some software improvements. The new version, for example, is officially tested and operable with Windows 8 (32/64 Bit).

NextView, the application-oriented measuring program for data acquisition and analysis, provides new functions (e.g. pulse-time measurement) so that the full function range of the bmcm hardware can be used.

Individual start projects with hardware specific information have been created for NextView. They open with NextView depending on the installed data acquisition system and help beginners working with the measuring software.
The user is guided through the first steps with NextView and views incoming signals of the DAQ system in different displays already when opening the program.

bmcm consciously forgoes software contracts. The NextView update is without charge for all users of a version 4.x. This means that customers who formerly purchased a NextView 4.0 license, for example, are receiving free versions with continuously extended functionality since then.

BMC Messsysteme GmbH recommends customers to install the free update to make use of technical progress and benefit from further developments.

The driver package for bmcm measuring hardware, the LIBAD programming interface, LabVIEW VI's, and NextView 4.6 are available on the website of bmcm at: www.bmcm.de/download
Information about the measurement software NextView is provided additionally at: www.nextview.de
Website Promotion
BMC Messsysteme GmbH (bmcm)
*** About BMC Messsysteme GmbH (bmcm) ***

The team of BMC Messsysteme GmbH has been developing hardware and software in the field of physical measurement and test engineering for more than 20 years. As manufacturer, the company BMC Messsysteme GmbH sets a great value on the quality of its products, simply "made in Germany", and develops, produces, and distributes the products directly from its business location in the Munich area.
Measurement technology by bmcm is available worldwide and universally applicable. No matter if in vehicles, at test stands, or when monitoring machines and plants - The measuring systems are quickly installed, intuitive to operate, powerful, reliable, and low-priced after all.

Press releases you might also be interested in
Weitere Informationen zum Thema "Software":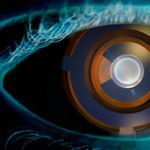 Wie Künstliche Intelligenz das IT Service Management verändert
Frei nach dem Mot­to "Al­le re­den von Ar­ti­fi­cial In­tel­li­gen­ce, wir auch" er­läu­tert Fa­bi­an Henz­ler, Di­rec­tor Pro­duct Mar­ke­ting beim Work­s­pace- und Ser­vice-Ma­na­ge­ment-Spe­zia­lis­ten Ma­trix­42 AG, wel­che Aus­wir­kun­gen Künst­li­che In­tel­li­genz auf das IT Ser­vice Ma­na­ge­ment (ITSM) ha­ben wird – und wo die Gren­zen lie­gen.
Weiterlesen