REFORM study shows BIOTRONIK Home Monitoring® reduces follow-up visits in ICD patients by 58%
Study results published in European Heart Journal

Berlin, Germany

, (PresseBox) -
BIOTRONIK, a leading manufacturer of cardiovascular medical technology, announced the highly-anticipated results of the REFORM study today. The study demonstrates that ICD (implantable cardioverter-defibrillator) patients with BIOTRONIK's Home Monitoring® can enjoy a reduction in follow-up visits by 58%. This in turn leads to patients reporting enhanced quality of life.

"The number of patients with an ICD is rapidly increasing, and the burden of frequent, necessary follow-ups falls on patients, physicians and hospitals," explained Prof. Gerhard Hindricks, MD, Heart Center, University Leipzig, Germany. "REFORM shows an impressive reduction in follow-up visits with BIOTRONIK Home Monitoring®, and is the first trial to indicate that longer intervals between follow-ups contribute to an improved quality of life."

REFORM is a prospective, international, multi-center, randomized study investigating the effects of standard 3-month and 12-month follow-up schemes. 155 ICD patients with MADIT-II indications were randomized into two groups. Both received remote follow up via BIOTRONIK Home Monitoring® with fully automated daily data transmission and physician alerts of clinically relevant events. Compared to the group receiving quarterly follow-ups, the number of visits per patient per year could be reduced in the group with yearly follow-ups from 3.85 to 1.60, i.e. by 58%.

"The REFORM trial demonstrates that, thanks to BIOTRONIK Home Monitoring®, one-year intervals between follow-up visits in primary prevention ICD patients do not compromise safety in any way. Again, this leads to enhanced patient quality of life, as patients feel less ill and less distracted from normal life, as well as a reduced workload for physicians. On the strength of remote monitoring information, they can decide if a follow-up is necessary," Prof. Hindricks commented, adding that in many cases, an in-office follow-up is not needed at all.

The REFORM study's findings are in agreement with results from other trials like the landmark trial TRUST1,2, which showed a 45% reduction of in-office follow-ups and earlier detection of clinically relevant events.

"The simplicity, efficiency, and effectiveness of BIOTRONIK Home Monitoring® and its positive impact on patients' quality of life is backed up by the greatest number of studies available for remote monitoring systems," explained Christoph Böhmer, President International of BIOTRONIK. "As a pioneer in telecardiology, we support studies like TRUST, ECOST, IN-TIME, and REFORM to deliver definitive answers as to the clinical and economic advantages of remote monitoring with BIOTRONIK Home Monitoring®."

References

1 Varma et al., Circulation 2010, 122, 325–332.
2 Varma et al., Circ Arrhythm Electrophysiol 2010, 3:428–436.
Website Promotion
BIOTRONIK
As one of the world's leading manufacturers of cardiovascular medical devices, BIOTRONIK is headquartered in Berlin, Germany, and represented in over 100 countries by its global workforce of more than 5,600 employees. Several million heart patients around the world have received BIOTRONIK implants, designed to save and improve the quality of their lives. Since its development of the first German pacemaker in 1963, BIOTRONIK has launched seval innovations into the market-including remote monitoring with BIOTRONIK Home Monitoring® in 2000 and the world's first implantable cardioverter-defibrillators and implantable heart failure therapy devices with ProMRI® technology, approved for MR scanning, in 2012. This year BIOTRONIK is celebrating its 50th anniversary.

For more information, visit: www.biotronik.com

Press releases you might also be interested in
Weitere Informationen zum Thema "Medizintechnik":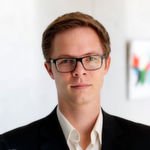 "AppliedAI"-Initiative will KI in Deutschland voranbringen
Je­des Jahr ein deut­sches Start-up aus dem Um­feld der Künst­li­chen In­tel­li­genz (KI) in die in­ter­na­tio­na­len Top-100-Lis­ten brin­gen – so lau­tet ei­nes der Zie­le, das sich die In­i­tia­ti­ve "Ap­p­lie­dAI" auf die Fah­ne ge­schrie­ben hat. Un­ter der Äg­i­de der Baye­ri­schen Staats­re­gie­rung und mit Un­ter­stüt­zung der Tech­ni­schen Uni­ver­si­tät Mün­chen ko­ope­rie­ren 26 For­schung­s­ein­rich­tun­gen und Kon­zer­ne.
Weiterlesen