Public access to "Geological and Mineral Information System" of the Geological Survey of Tanzania launched
GMIS web portal, powered by advangeo® software products, goes online
Freiberg/Dodoma

, (PresseBox) -
The Geological Survey of Tanzania (GST) and Beak Consultants GmbH announce the opening of the web portal GMIS-online ("Geological and Mineral Information System"). Powered by advangeo® software products, GMIS–online provides public access to important geological and mineral information, such as geological maps, the mineral occurrence database, metadata of the archive and the library.
The new information system is launched as a part of the Sustainable Management of Mineral Resources Project of the Ministry of Energy and Minerals of Tanzania (MEM) to enhance investment into the mineral sector and support the economic and social growth of the country.
GMIS–online will be further developed and improved, both with regard to the data content and its technical capabilities.
Website Promotion
Beak Consultants GmbH
Beak Consultants GmbH provides consulting services in the fields of geology, minerals, project due diligence, nature and soil protection, remediation of contaminated sites, planning, development and implementation of information systems, as well as data capture/cartography/GIS in Germany and abroad.
Currently, Beak employs ca. 40 professionals from the fields of geo-sciences, computer sciences, and cartography.

Press releases you might also be interested in
Weitere Informationen zum Thema "Forschung und Entwicklung":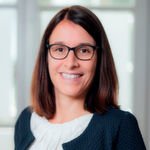 Artificial Intelligence – eine komplexe Technologie für Spezialisten
Ar­ti­fi­cial In­tel­li­gen­ce (AI) ist nicht mehr nur für Start-up-Un­ter­neh­men und tech­ni­kaf­fi­ne Bran­chen von In­ter­es­se und Nut­zen. Der Ein­satz birgt zahl­rei­che be­triebs­wirt­schaft­li­che Nut­zen: So kön­nen bei­spiels­wei­se sich stän­dig wie­der­ho­len­de, aber ge­fähr­li­che Tä­tig­kei­ten von Com­pu­tern oder Ro­bo­tern über­nom­men wer­den. Der qua­li­fi­zier­te Mit­ar­bei­ter kann sich in­des den wich­ti­gen an­de­ren st­ra­te­gi­schen Auf­ga­ben stel­len. In der Me­di­zin wird es durch Künst­li­che In­tel­li­genz mög­lich sein, treff­si­che­re Diag­no­sen zu stel­len und Prog­no­sen ab­zu­ge­ben so­wie in­di­vi­dua­li­sier­te Be­hand­lungs­plä­ne auf­zu­s­tel­len.
Weiterlesen