Beak at the EMEAUC 2013 in Munich
International Conference presents User solutions

Freiberg/Munich

, (PresseBox) -
From 23rd to 25th October 2013, Beak Consultants GmbH is attending the Esri Europe, Middle East, and Africa User Conference (EMEAUC), which will take place at the International Congress Center in Munich / Germany. You can meet Sven Etzold, Silke Noack and Bernd Torchala at our booth no. 51!
Carsten Block from the Saxon State Office for the Environment, Agriculture and Geology (LfULG), together with Mr Sven Etzold from Beak, will present the "Design and Development of the Countrywide Hydrogeological 3D Database of Saxony" in room 13a on 24th October 2013, at 3:15 p.m. The developed information system at the LfULG consists of separated databases for 3D-, GIS- and factual data. The 3D data is stored in a regular raster. This data model allows the topological correct storage and best performance to construct axis parallel cross sections. Furthermore, it is quite simple and therefore appropriate for import from and export to other 3D models.
Mr Kwame O. Boamah from the Geological Survey Department of Ghana (GSD), in cooperation with Beak, will talk about the "Planning, Implementation and Introduction of Information Management Systems in the Geological Survey of Ghana" in the Königssee hall on 25th October, at 10:45 a.m. This presentation focuses on the experiences gained during the practical development, introduction and maintenance of a comprehensive information management system in Ghana. The paper discusses the background of comprehensive information management systems, including system implementation and maintenance, data capture problems, training issues, system lifetime, user expectations, data coding standards, etc.
Website Promotion
Beak Consultants GmbH
Beak Consultants GmbH provides consulting services in the fields of geology, minerals, project due diligence, nature and soil protection, remediation of contaminated sites, planning, development and implementation of information systems, as well as data capture/cartography/GIS in Germany and abroad.
Currently, Beak employs 39 professionals from the fields of geo-sciences, computer sciences, cartography and mathematics.

Press releases you might also be interested in
Weitere Informationen zum Thema "Forschung und Entwicklung":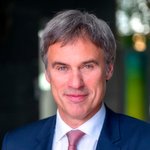 Lieber Künstliche Intelligenz als menschliche Dummheit?
"Wenn sie an Ihr Pri­vat­le­ben den­ken: In wel­chen der fol­gen­den Si­tua­tio­nen wür­den Sie eher die Ent­schei­dung ei­ner Künst­li­chen In­tel­li­genz ak­zep­tie­ren als die ei­nes Men­schen?" So lau­te­te die Fra­ge­stel­lung ei­ner Um­fra­ge, die von Bit­kom Re­se­arch durch­ge­führt wur­de.
Weiterlesen