Press release BoxID: 194765 (balesio software AG)
balesio software AG
Bahnhofstrasse 9
6340 Baar,
ch
http://balesio.com/fileminimizerserver/deu/index.php
Contact person
Jay Green
+1 (866) 6715441

GREEN IT: balesio's eco-efficient software storage solution PPTminimizer
PPTminimizer for Servers is more cost effective, less energy consuming than any hardware solution.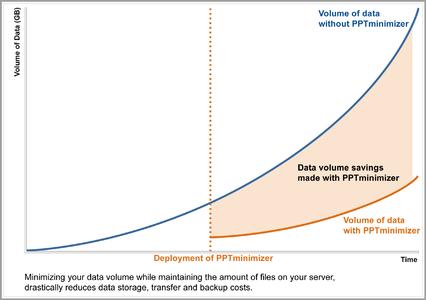 The publisher indicated in each case is solely responsible for the press releases above, the event or job offer displayed, and the image and sound material used (see company info when clicking on image/message title or company info right column). As a rule, the publisher is also the author of the press releases and the attached image, sound and information material.
The use of information published here for personal information and editorial processing is generally free of charge. Please clarify any copyright issues with the stated publisher before further use. In the event of publication, please send a specimen copy to
service@pressebox.de
.