Avnet Embedded goes long range with Bluegiga
Poing

, (PresseBox) -
Avnet Embedded, an Avnet, Inc. (NYSE:AVT) company, announced today that Avnet Embedded has signed a pan-European agreement to represent Bluegiga Technologies Inc., a world leader in Bluetooth® modules.

Under the agreement, Avnet Embedded will be the only pan-European distributor able to support the full range of Bluegiga OEM Bluetooth modules and Access Devices which are highly regarded for their high quality, performance and configurability offering OTA (over the Air configuration), and a full suite of device profiles for every conceivable application including HDP (Health Device Profile).

"Bluegiga is recognised as a world leader in providing Bluetooth based solutions," commented Alastair Worth, marketing director wireless, Avnet Embedded. "We are seeing an increasing demand for M2M solutions in a variety of sectors and are very proud to be offering Bluegiga's extensive range in response to our customers' needs and to fit in with our designin and value added strategy across Europe. We are particularly excited to be working with Bluegiga as they launch their Bluetooth low energy product range during 2010. First within the embedded market - which will allow a new class of Bluetoothenabled devices."

Commenting on the agreement, Martin Brooks, vice president of Avnet Embedded said, "Bluegiga's Bluetooth modules enable device manufacturers and OEMs to add secure wireless connectivity into new or existing applications with minimal development, manufacturing and radioregulatory certification efforts. The line is an excellent fit with the Avnet Embedded line card, and we are looking forward to taking this outstanding range to the European market."

Tom Nordman, vice president of sales and marketing at Bluegiga added, "Avnet Embedded is the leading European distributor for embedded technology. They offer Bluegiga's customers strong expertise not only in our wireless communication technologies, but also with a great understanding of the computing, display and software technologies that surround them. We believe that they have the potential to take our OEM modules to a completely new market in Europe and we are excited to continue providing Avnet Embedded's customers the best customer support available in the market."

Bluegiga Technologies' range of OEM Bluetooth modules includes Class 1 and Class 2 products with a range of 40 meters to 1000 meters and 2.2Mbps maximum data throughput. Avnet Embedded will be supporting the recently added and exceptionally powerful WT41, the first truly long range Bluetooth module with1000m range. The WT41 has +20 dBm output power which is the maximum allowed in Americas, Europe and various Asian countries.

About Bluegiga Technologies Inc.

Bluegiga Technologies Inc. provides Bluetoothbased wireless module and access device solutions to OEM customers. The secure, costeffective and easy to integrate devices are used by industry leaders in the areas of health and medical, automotive, audio, industrial, and consumer applications. Bluegiga was founded in 2000 with head office in Finland and sales offices in United States and Hong Kong. Through distribution network Bluegiga has presence in more than 65 countries worldwide. For additional information, please visit http://www.bluegiga.com
Avnet Integrated Solutions (An Avnet Company)
Avnet Embedded is a product business group within Avnet Electronics Marketing EMEA, an operating region of Avnet, Inc., (NYSE: AVT). Avnet Embedded was created to serve the industrial market with displays, embedded computing hardware, software, networking and wireless products. The group also provides customers with finished or customised products and training, system integration and ODM services through its European technical centres and partners. Avnet Embedded works with a range of leading product manufacturers and technical partners to provide the best product solution to meet its customers' specific requirements. Further information is available at www.avnet-embedded.eu.


Press releases you might also be interested in
Weitere Informationen zum Thema "Hardware":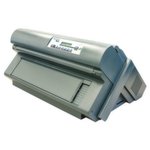 High-Speed-Akupunktur für's Papier
Na­del­dru­cker wer­den für et­li­che An­wen­dun­gen durch­aus be­nö­t­igt. Aber sie gel­ten als laut, nicht gern ge­se­hen in Bür­os. Zwei neue Nad­ler von Prin­tro­nix ar­bei­ten er­staun­lich lei­se.
Weiterlesen