VESA Dual Screen solutions from POSLIGNE®
offering dynamic, user-friendly communications at the cash desk

Lisses

, (PresseBox) -
AURES Technologies, the manufacturer of POSLIGNE® point-of-sale IT systems, today unveiled its VESA dual screen solution.

Combining two screens featuring VESA standard mountings, this Multimedia Pack has been designed to be installed on fixed or articulated arms and poles, freeing up space at the cash desk.

The ideal complement to digital signage, dynamic advertising displays and point-of-sale promotions, this solution can be used for loyalty-building promotions, with images and text broadcast on the second screen facing the customer.

- OLC 15V, the main 15-inch monitor, is a touch-sensitive screen ideal for standard store management and till operations.

The unit's interchangeable clip system-available in the 9 POSLIGNE® colours - enables the screen to be matched to any style, visual identity or in-store colour code.

- OLC 8.4V, the non-touch-sensitive second screen, can be swivelled to an appropriate position. With its compact dimensions (8.4 inches diagonal; 220 x 175 mm), this screen is designed for digital signage and displaying promotional and advertising content to customers during cash desk operations.

Linked together with POSLIGNE®'s Poséo Retail PC, this VESA dual screen configuration offers an all-in, long-asting, high-performance management and till system.

OLC 8.4V, the second LCD screen dedicated to digital signage and displaying promotional and advertising content, can also be used in standalone configuration mounted on a wall, pole or arm.

OLC 15V

- 15" resistive touchscreen pad (USB interface)
- Brightness: 250 cd/m²
- Resolution: 1024 x 768
- Multiple retail-specific communication ports: PS2, serial/Com ports, USB, DC Jack, VGA,
- External power supply
- 100 x 100 VESA standard mountings for installation on arms or poles - 4 M4 screws
- Innovative design features flowing lines
- 2 basic colours (pearl and graphite) plus 9 interchangeable colour clips

OLC 8.4V

- Non-tactile 8.4" LCD screen
- Brightness: 250 cd/m²
- Resolution: 800 x 600
- External power supply
- 75 x 75 VESA standard mountings - 4 M4 screws
- Dual feed cable (video and power feed in a single cable)

visit our new website!
www.aures.com
AURES Technologies
AURES is now twenty years old! Founded in 1989 and listed on Euronext Paris since 1999, the Group manufactures pointofsale terminals and systems as well as related peripherals, marketed under the POSLIGNE® brand.

Acclaimed for their reliability and performance, these PCbased, opensystem hardware systems, are designed to provide management and till functions in specialist food and nonfood stores, mass retail outlets and the hotel and catering industry.

Offering hardware featuring innovative designs and a wide range of fully interchangeable colours, the AURES Group is positioned as the most creative leader in its field.

Distribution of POSLIGNE® systems is based out of AURES' headquarters in France, the Group's three subsidiaries in the United Kingdom, Germany and the USA, and a distributor network present in over forty countries.
Press releases you might also be interested in
Weitere Informationen zum Thema "Hardware":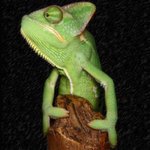 Thomas-Krenn AG zu Suse Enterprise Storage 5
Die Tho­mas-Krenn AG ge­hört zu den ers­ten, die die Ver­si­on 5 von "Su­se En­ter­pri­se Sto­ra­ge" im­p­le­men­tiert ha­ben, in ei­ne Ap­p­li­an­ce. Der Ser­ver-Her­s­tel­ler führt vie­le gu­te Grün­de für die­se Va­ri­an­te des Soft­wa­re De­fi­ned Sto­ra­ge an. Denn: SDS kommt jetzt aus der Test­pha­se her­aus und wird pro­duk­tiv ge­nutzt. Vor­rei­ter da­bei ist "Ce­ph", Open-Sour­ce-Soft­wa­re, die in Ver­si­on 5 ei­nen ekla­tan­ten Leis­tungs­schub er­fah­ren hat.
Weiterlesen