Press release BoxID: 226790 (Audi AG)
Audi AG
Auto-Union-Straße
85045 Ingolstadt,
de
http://www.audi.de
Contact person
Michaela Schnellhardt
+49 (841) 89-42693

Audi Programmkino - Spielplan Januar
Kooperation "Theater und Film" / Weltreise von Italien nach Island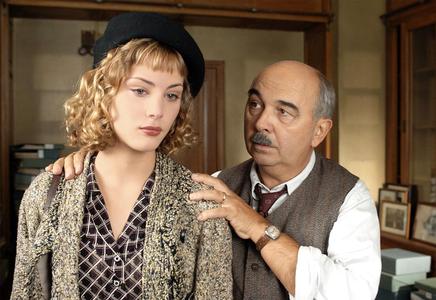 (PresseBox) (
Ingolstadt

,
)
Das mehrfach ausgezeichnete Programmkino im Audi Forum Ingolstadt setzt auch im Januar 2009 seine Kooperation mit dem Theater Ingolstadt fort. Am Sonntag, 4. Januar 2009, wird um 11 Uhr der Film "Evita" gezeigt. Außerdem laufen im Rahmen der Serie "Die weite Welt im Kino" zwei Dokumentationen über die Weltstadt Rom und die Vulkaninsel Island.
The publisher indicated in each case is solely responsible for the press releases above, the event or job offer displayed, and the image and sound material used (see company info when clicking on image/message title or company info right column). As a rule, the publisher is also the author of the press releases and the attached image, sound and information material.
The use of information published here for personal information and editorial processing is generally free of charge. Please clarify any copyright issues with the stated publisher before further use. In the event of publication, please send a specimen copy to
service@pressebox.de
.