Opening the door to the energy efficiency segment
E-World: Arcanum Energy offers new options for energy suppliers

Unna

, (PresseBox) -
With a range of new services and consultancy options, Arcanum Energy (Unna) is expanding its portfolio – and will be presenting its new concepts at the E-World trade fair in Essen. Energy efficiency, system operation and investment schemes are all high on Arcanum's agenda, along with biomethane.

"Biomethane remains one of the central pillars of our business," explains Helmut Kern, Managing Director of Arcanum. "But the energy revolution is bringing new opportunities in other areas, too. We want to help small and medium-sized energy providers in particular to make the most of these opportunities." In concrete terms, Arcanum is helping public utility companies to tap into the energy efficiency segment. "In doing so, the switch from being an energy provider to an energy partner is the biggest challenge for the industry," adds Vera Schürmann, also a managing director. With its "EnergieScouts" project, efficiency networks and efficiency contracting, the consultancy firm from Unna wants to open the door for customers of public utility companies to access new energy services.

As a consequence of EU efficiency legislation, the German government and German business associations and organisations decided to establish 500 new energy-efficient networks. These networks will give companies the opportunity to enter into a dialogue with one another to develop ideas on energy saving and boosting efficiency. Both organisational and investment measures aim to help to reduce costs to around 10%.

"Many companies want to implement energy data management and efficiency measures. But what can the public utility companies bring to this effort? And how can we get efficiency networks up and running? This is where we come in," explains Schürmann. The "EnergieScouts" project in particular, which sees trainees receive an education in energy issues in order to be able to examine their own companies' energy efficiency, promises public utility companies the chance to take a closer look at their customers' energy usage.

Arcanum Energy is also expanding its product range in terms of biomethane. In addition to expanding on spot market, balancing group partnerships and plant services, the company is also looking to the production of biomethane as an opportunity for its customers, says Vera Schürmann. This involves taking on feasibility studies for the use of biogenic waste and project planning for municipal joint ventures. In addition, Arcanum has invested heavily in the expansion of its service team so that the service provider can also take on the operational management of biogas plants with biogas upgrading as a full-service concept.

Arcanum Energy has been supporting companies' projects in renewable energies for over ten years now, including in the form of cooperatives wanting to implement wind energy or PV projects. "We are more than happy to supply municipal providers with this legal, business, scientific and organisational expertise in order to help them push ahead with the generation of renewable energy in their business region – for example, in the form of civic wind farms," Kern continues.

Arcanum Energy will be providing information to interested parties at the E-World trade fair from 10 to 12 February at the joint stand for the state of North-Rhine Westphalia in Hall 3, Stand 370. Making an appointment now by phone on +49 (0)2303 967 200 could signal the start of a new and successful energy project!
Website Promotion
ARCANUM Energy Solutions GmbH
ARCANUM Energy – Germany's leading biomethane service provider
Connecting the supply and demand of biomethane. At ARCANUM Energy, we support our clients with qualified advice and innovative service, making us leaders in Germany's biomethane industry. As an independent company, we have been pooling our skills in the renewable energy market for many years. With a team of engineers, agronomists and merchants, we have the economic and technical know-how, but also the necessary experience and innovative energy this market requires. Our goal is to successfully tap and sustainably secure the renewable energy and biomethane markets together with our clients. ARCANUM Energy thereby considers itself a reliable partner, which offers everything from project development and plant operation via public participation and cooperatives, to the processing of gas balance and portfolio management, energy trading and strategic sales concepts. All this is done in order to enable our clients to focus on their core business. For more information, visit www.arcanum-energy.de

Press releases you might also be interested in
Weitere Informationen zum Thema "Energie- / Umwelttechnik":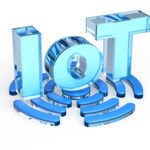 Wie wird der Umsatz mithilfe des Internet of Things smart?
Wer mit smar­ten Pro­duk­ten und Ser­vices Geld ver­die­nen will, muss die­se nicht nur ent­wi­ckeln und an­bie­ten. Viel­mehr sind die pas­sen­den Er­lös­mo­del­le ein ent­schei­den­der Be­stand­teil von IoT-Pro­jek­ten. Und die­se un­ter­schei­den sich zum Teil deut­lich von den Um­satz­prak­ti­ken bei klas­si­schen Pro­dukt­ver­käu­fen und Sup­port-An­ge­bo­ten. Die Er­lös­mo­del­le auf die An­for­de­run­gen des IoT an­zu­pas­sen, ist we­ni­ger ei­ne tech­ni­sche als ei­ne kul­tu­rel­le Her­aus­for­de­rung.
Weiterlesen