Eversify from Agfa Graphics complements print publishing strategy at drupa
Mobile publishing solution Eversify from Agfa Graphics demonstrations at stand B62, Hall 8a

Mortsel (Belgien)

, (PresseBox) -
In order to stimulate the symbiosis between printed content and its repurposing into the online, digital and mobile realm, Agfa Graphics developed Eversify, a software that stimulates the distribution of captivating multi-platform content towards readers. Implementing the solution has helped numerous publishers worldwide to get readers engaged, to enhance their loyalty towards the publisher and to develop and measure targeted advertising campaigns. Live demonstrations will be given by the Eversify team at drupa 2016, Messe Dusseldorf, May 31- June 10, Hall 8a.

This content publishing software solution can be integrated in any editorial, content management system or layout system based on InDesign®. The software service allows publishers to push content on a number of different platforms and delivers diversified content streaming in a variety of fully automated ways to a wide range of devices (smartphones, tablets) and web sites.

Rainer Kirschke, Business Manager Mobile Publishing from Agfa Graphics explains:
"Mobile publishing is an extended channel that can run alongside all forms of analogue and digital printing. This means publishers, print shops and in-house communications departments can repurpose existing content in print to equally reach readers and end-users in a digital and multi-platform mobile way. By embracing and fully controlling the mobile distribution, they will also attract and track new ones. The result is more effective reader communication and interaction."

Visitors can join a demonstration of the software at four Eversify demo pods in the Agfa Graphics software technology area. A demo can be scheduled in advance by contacting a local team member via http://www.eversify.com/....
Product specialists as well as the marketing and sales management team will be on hand throughout drupa to welcome any visitor questions.

Eversify is available to (in-house) magazine or newspaper publisher that seeks a solution to diversify content to any mobile device, at any moment of the day. For more information, please visit the website www.eversify.com.
Keep track of the latest on mobile on the Eversify blog "The Mobile Push". Please also see us on Twitter and Facebook.
 
Note to the editor:
Eversify seeks to converge print, digital and mobile content channels to make sure the content publisher is in full control of the way content is distributed. As we head up to drupa, we launched an informal survey to get direct feedback from the market on how they process content that is sent to them in a printed, digital or mobile format.

You can find the survey here: https://nl.surveymonkey.com/r/YZLVX6M

The #printdigital campaign is being shared via social media, we appreciate your support in contributing from the print perspective. Results can be shared and will be processed during and after drupa in a series of blogs.

We hope you'll promote towards your readers. If you would require a button/visual, we'd gladly provide. Just drop us a line at eversify@pr4u.be. You can also contact us via that address to schedule a meeting at drupa to discuss in person.
We appreciate your support!
Website Promotion
Agfa Graphics NV, Zweigniederlassung Deutschland
Agfa Graphics ist Anbieter von integrierten Vorstufenlösungen für die Druck- und Medienindustrie. Diese Lösungen umfassen Verbrauchsmaterialien, Hardware, Software und Service-Dienstleistungen für den Produktions-Workflow sowie für das Projekt- und das Farbmanagement. Dank seiner Computer-to-Film und Computer-to-Plate-Systeme sowie seiner Lösungen für das digitale Proofing nimmt Agfa Graphics weltweit führende Positionen im Akzidenz-, im Verpackungs und Zeitungsdruck ein.

Agfa Graphics expandiert sehr stark im schnell wachsenden Markt des digitalen Inkjet-Drucks. Die umfassende Erfahrung, über die das Unternehmen sowohl in der Bildverarbeitung als auch in der Emulsionstechnik verfügt, bildet die Basis für die Herstellung von UV Tinten von höchster Qualität. Enge Partnerschaften mit führenden Herstellern in Entwicklung und Produktion erweitern das technologische Know-how des Unternehmens und bilden die Grundlage für die Entwicklung umfassender digitaler Lösungen für den Druck von unter anderem Dokumenten, Postern, Bannern oder anderen großformatigen Werbedrucksachen für Innen- und Außenanwendungen sowie von Displays, Etiketten und Verpackungsmaterialien.

Weitere Produkt- und Unternehmensinformationen sind im World Wide Web auf der Homepage von Agfa zu finden: www.agfagraphics.com und www.eversify.com.

Über Agfa

Die Agfa-Gevaert-Gruppe gehört zu den weltweit führenden Unternehmen bei Imaging-Lösungen und Informationstechnologien. Agfa entwickelt, produziert und vermarktet analoge und digitale Systeme für die Druck- und Medien-industrie (Agfa Graphics), für das Gesundheitswesen (Agfa HealthCare) sowie für spezielle industrielle Anwendungen (Agfa Materials). Agfa hat seinen Hauptsitz in Mortsel, Belgien. Das Unternehmen agiert in 40 Ländern und verfügt weltweit in weiteren 100 Ländern über Vertretungen. 2015 erzielte die Agfa-Gevaert-Gruppe einen Umsatz von 2,646 Mrd. Euro.
http://www.agfa.com


Press releases you might also be interested in
Weitere Informationen zum Thema "Software":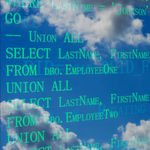 Programmieren in der Cloud
In­ves­ti­ti­ons­kos­ten spa­ren, gleich­zei­tig fle­xi­bel ska­lie­ren und bei Tests auf mehr Per­for­man­ce zu­rück­g­rei­fen: Das sind nur ei­ni­ge Vor­tei­le der Cloud. Auch Soft­wa­re-Ent­wick­lern kann sie die Ar­beit er­leich­tern. Be­vor Un­ter­neh­men aber Cloud-Res­sour­cen bu­chen, soll­ten sie sich über die Aus­wahl der rich­ti­gen Ser­vices für die Soft­wa­re-Ent­wick­lung Ge­dan­ken ma­chen.
Weiterlesen