Press release BoxID: 379326 (AFRISO-EURO-INDEX GmbH)
AFRISO-EURO-INDEX GmbH
Lindenstr. 20
74363 Güglingen,
de
http://www.afriso.de
Contact person
Jörg Bomhardt
+49 (7135) 102-231

Perfect Monitoring of Rooms and Storage Facilities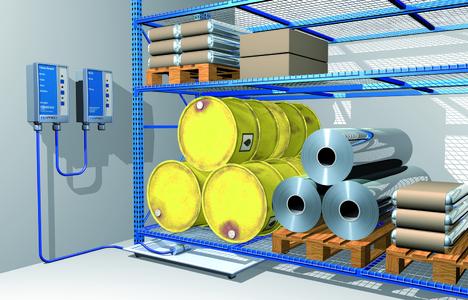 (PresseBox) (
Güglingen

,
)
The new AFRISO WATCHDOG ÖWWG 3 oil/water alarm unit signals unwanted accumulations of water, fuel oil, diesel, motor oil, vegetable oil, transformer oil as well as antifreeze agents, emulsion or oil-water mixtures. It is used to monitor heating connection rooms, oil storage connection rooms, water connection rooms, laundry rooms, drip trays, shafts, channels or pipes. ÖWWG 3 consists of a control unit and a flexible PTC thermistor probe. In the case of an alarm, visual and audible alarms are triggered and the unit is locked. The device is unlocked at the unit itself, however, unlocking is also possible externally from a distance of up to 100 m. The oil/water alarm is intrinsically safe and self-monitoring. Short-circuits and cable breaks in the probe cable are detected. In the case of a power failure, the de-energising output relay transmits a signal to additional devices or pumps. The unit can be integrated into existing communication and building control systems. The oil/water alarm unit is TÜV-tested and has the Technical Approval Z-65.40-339 of the German Institute for Building Technology (DIBt). To ensure perfect room monitoring and a maximum of operational safety, ÖWWG 3 can be connected to the AFRISO EMS 220 event reporting system. In the case of an alarm, the person in charge is immediately notified via the internet, e-mail, SMS or phone. Early detection of unwanted liquids can save private households a lot of hassle and money and companies and operators of industrial facilities disastrous accidents with severe consequences to persons and the environment.
Für die oben stehenden Pressemitteilungen, das angezeigte Event bzw. das Stellenangebot sowie für das angezeigte Bild- und Tonmaterial ist allein der jeweils angegebene Herausgeber (siehe Firmeninfo bei Klick auf Bild/Meldungstitel oder Firmeninfo rechte Spalte) verantwortlich. Dieser ist in der Regel auch Urheber der Pressetexte sowie der angehängten Bild-, Ton- und Informationsmaterialien.
Die Nutzung von hier veröffentlichten Informationen zur Eigeninformation und redaktionellen Weiterverarbeitung ist in der Regel kostenfrei. Bitte klären Sie vor einer Weiterverwendung urheberrechtliche Fragen mit dem angegebenen Herausgeber. Bei Veröffentlichung senden Sie bitte ein Belegexemplar an
service@pressebox.de
.