Advantech MI/O-Compact SBC MIO-5250
Powered by Intel® Atom(TM) Ultra Low Power Dual Core Processor

Taipei

, (PresseBox) -
Advantech announces the release of the MI/O (Multiple I/O) Extension Single Board Computer MIO-5250. MIO-5250 SBC's designed with the MI/O Extension form factor (146 x 102 mm) and powered by Intel® Atom(TM) Dual Core processors. MIO-5250 not only features an ultra low power processor and rich I/O capability, but is also equipped with flexible multiple I/O expansion which helps deliver faster time-to-market using less development resources. These features can help system integrators develop market-sensitive flexible solutions.

MI/O Extension: Extensible Platform for Efficient Development Advantech's innovative MI/O Extension form factor with integrated multiple I/O helps system integrators to provide optimized solutions in a more cost-effective way. With this new design, MI/O Extension SBC's incorporate the MIOe unified extended interface connector that integrates: DisplayPort, PCIe x1, LPC, SMBus, USB 2.0/USB 3.0, audio line-out and power. Customers receive the best current I/O choices to meet their vertical application development needs, as well as helping them retain their specialist domain knowhow. The MI/O Extension spec also unified screw mounting holes to make it easier for system maintenance and platform upgrades, and concentrated thermal design on the top-side via a heat sink/spreader to prevent thermal problems, plus reduced cabling cuts down on assembly efforts. MIO-5250 takes advantage of MI/O Extension by saving up to 20% of system space as well as providing flexibility for future I/O expansion and upgrades.

Ultra Low Power & Rugged Design MIO-5250 is powered by Intel® Atom(TM) N2600 1.6GHz/ D2700 2.13GHz dual core processors with NM10 chipset, and DDR3 memory up to 4 GB. Although MIO-5250 only supports dual core processors, it still delivers ultra low-power consumption. The TDP on MIO-5250 is between 7.3 ~ 10.7 Watts. The fanless design also makes MIO-5250 more reliable, and gives it a longer MTBF without dust or noise issues. Advantech's MIO-5250 is a rugged design using specially selected components, such as 100% solid capacitors with better MTBF and better stability compared with electrolytic capacitors. It has a wide-temperature design and uses a TG-150 hi-temp PCB. MIO-5250 is super reliable and can endure extreme environments.

Multiple Display Type Solution MIO-5250 features multiple display types such as: 18/24-bit LVDS1, 48-bit LVDS2, HDMI, and VGA display capability. The graphic engine has DirectX 9, H/W format decode/ Acceleration, MPEG2 (H/W acceleration), H.264/ VC1/ WMV9 (H/W Decode/Acceleration).

- 18/24-bit LVDS1: up to 1366 x 768 (for N2600), 1440 x 900 (for D2700)
- 48-bit LVDS2: up to 1600x1200 (for N2600), 2560 x 1600 (for D2700)
- VGA: up to 1920 x 1200
- HDMI: supports 1920 x 1200, max data rate up to 1.65 Gb/s, and HDMI v1.3 up to 1080p MIO-5250 supports all these different display types, and it's also possible to support additional display types through MIOe expansion.

iManager & SUSIAccess: Facilitating Applications with Embedded Software

MIO-5250 comes with value-added software services like iManager & SUSIAccess. iManager is an intelligent self-management cross platform tool that monitors system status for problems and reacts to take action if something is abnormal. iManager offers a boot up guarantee in critical, low temperature environments so systems can automatically recover when voltages dip. iManager makes the whole system more reliable and more intelligent. In addition, MIO-5250 supports Advantech's own SUSIAccess which provides easy remote management so users can monitor, configure, and control a large number of terminals to make maintenance and system recovery simpler.

MI/O Extension SBC MIO-5250

- MI/O-Compact series: 146 x 102 mm (5.7" x 4")
- Intel® N2600 1.6G/ D2700 2.13G dual core processors + NM10, DDR3 1066MHz up to 4 GB
- DirectX 9, MPEG2 H/W acceleration, H.264/ VC1/ WMV9 (H/W Decode/Acceleration)
- Multiple displays: 24-bit LVDS1, 48-bit LVDS2, VGA, HDMI
- 2 x Intel® 82583V Gigabit Ethernet
- HD Audio (amplifier can be supported from MIOe interface)
- 4 COMs: 2 x RS-232 + 2 x RS-232/422/485
- 6 x USB2.0/ SATAII/ 8-bit GPIO/ SMBUS
- mSATA: supports either miniPCIe expansion or mSATA
- CFast: supports CFast via Serial ATA bus and speed is almost 4.5 times CompactFlash(PATA bus)
- Full size MiniPCIe + SIM holder: SIM holder supports cellular modules too
- iManager technology
- Extended MIOe interfaces: DisplayPort, PCIe x1, LPC, SMBus, USB 2.0, audio line-out
- OS: Win7 , WinXP, WinXPe, WinCE, Linux support
- Thermal solutions: low profile fanless design with optional heat spreader solution for bundling which makes the whole system more compact

MIO-5250 will be available in Q1 of 2012; for more information about MIO-5250 or the new form factor MI/O Extension, please contact Advantech local sales office, or visit us on the web at www.advantech.com.

To learn more about MI/O Extension, please visit: http://www.advantech.com/...

About Embedded Core Service

Advantech Embedded Core Services offers design-in oriented services. These streamlined solutions broadly integrate embedded boards, peripheral modules and software. This dedicated focus on Embedded Design-in services fulfills electronic engineering demands at their design-in phase, and brings benefits that shorten the design and integration cycle, minimizing uncertainty and risk. www.advantech.com/EmbCore
ADVANTECH Europe B.V.
Founded in 1983, Advantech is a leader in providing trusted, innovative products, services, and solutions. Advantech offers comprehensive system integration, hardware, software, customer-centric design services, embedded systems, automation products, and global logistics support. We cooperate closely with our partners to help provide complete solutions for a wide array of applications across a diverse range of industries. Our mission is to enable an intelligent planet with Automation and Embedded Computing products and solutions that empower the development of smarter working and living. With Advantech, there is no limit to the applications and innovations our products make possible. (Corporate Website: www.advantech.com).


Press releases you might also be interested in
Weitere Informationen zum Thema "Hardware":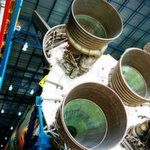 6 Monate "Spaceborne" und der HPE-Superrechner läuft und läuft
Am 14. Au­gust star­te­te die "SpaceX CRS-12"-Ra­ke­te in den Wel­traum, mit­s­amt dem ers­ten kom­mer­zi­el­len Hoch­leis­tungs-Com­pu­ter von der Stan­ge. Am 14. Sep­tem­ber, dem "Pi Day", ha­ben die ISS-As­tro­nau­ten das Sys­tem in­stal­liert und ein­ge­schal­tet. Pro­jekt­lei­ter Mark Fer­n­an­dez teilt nun sei­ne Er­fah­run­gen aus dem ver­gan­ge­nen hal­ben Jahr mit.
Weiterlesen