ARS 2510T3 – the New Box PC from Advantech for Railway Applications

Germering / Munich

, (PresseBox) -
Advantech, a leading embedded computing solution provider, announces the new ARS 2510T3 Box PC. ARS 2510T3 for railway applications complies with EN 50155 and related regulations in order to fully fit the railway environment. It ticks the three essential boxes that are scalable configuration, multi-functionality, and high performance. On board, the product serves as a train communicator or controller, and can be used for number of different purposes:


On-board DVR: powerful CPU and large storage RAID mode. Receives information from cameras via IP, the data is then stored and can be accessed by the train manager
Multi-media server: distributes information in the train over wireless
Train to track/ground bridge unit: the PC relays information over wireless and 3G; gives the train position plus other information, via GPS, to the control centre – both when the vehicle is in operation and stationary
Supervision & control unit: full wireless connectivity (GPS, 3G or 4G, WiFi, GSM-R) with data acquisition and I/O management.
Playing to its strengths

One of the key strengths of the ARS 2510T3 Box PC is its combination of Intel Core I7 platform (3rd generation CPU platform) and T3 temperature level (rail certification specifications range from T1, T2, T3 to TX). T3 describes the relative temperature range, from minus 25°C up to 70°C, or 85°C for a duration of 10 minutes.
Another feature of note is the railway-specific power supply, compliant to EN 50155 power input levels 24V/48V/72V/110V, through M12 circular-type connectors. The Box PC is equipped solely with circular and screwable connectors, a choice that guarantees easy integration – connections that are both robust and stable.
Furthermore, the computer has protection coating that conforms to IP50+. This inner lining layer prevents the ingress of dust and moisture, and so ensures its high performance status is maintained over time.

Railway applications & remote management

Thanks to its ready-to-install availability and various intrinsic functions, such as dual display, the ARS 2510T3 Box PC can be used for several kinds of railway applications.
Two multifunctional expansions slots providing SATA, USB and PCIe signals also allow for flexible and scalable configurations. In addition, the three, internal MiniPCIe slots offer the option of a super connectivity configuration with WiFi, LTE/3G, GPS and GSM-R.
Huge added value lies in the remote management features ensured by the Intel AMT/vPRO, included in the Core i7 processor, and the Advantech iManager system. Together these help optimize the management of networked computing assets.
Advantech offers complete in-vehicle computers with rugged, cable-less designs for harsh industrial environments. With compact and rich IO, multiple expansion solutions and multiple mounting methods, each embedded platform is suitable for a wide variety of applications in a wide range of environments. For more information visit http://www.advantech.eu/intelligent-transportation or email us at: transportation@advantech.eu
Website Promotion
ADVANTECH Europe B.V.
Founded in 1983, Advantech is a leader in providing trusted, innovative products, services, and solutions. Advantech offers comprehensive system integration, hardware, software, customer-centric design services, embedded systems, automation products, and global logistics support. We cooperate closely with our partners to help provide complete solutions for a wide array of applications across a diverse range of industries. Our mission is to enable an intelligent planet with Automation and Embedded Computing products and solutions that empower the development of smarter working and living. With Advantech, there is no limit to the applications and innovations our products make possible. (Corporate Website: www.advantech.eu).
Press releases you might also be interested in
Weitere Informationen zum Thema "Hardware":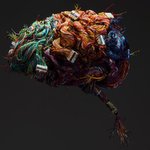 Lenovo setzt auf Künstliche Intelligenz
Auf mehr als 44 Bil­lio­nen Gi­ga­by­te soll sich das welt­wei­te Da­ten­vo­lu­men im Jahr 2020 be­lau­fen. KI-An­wen­dun­gen - dar­un­ter ma­schi­nel­les Ler­nen oder De­ep Lear­ning - sol­len es mög­lich ma­chen, aus die­sem In­for­ma­ti­ons­schatz größt­mög­li­chen Nut­zen zu zie­hen. Le­no­vo ver­stärkt jetzt sei­ne Ak­ti­vi­tä­ten in die­sem Be­reich und setzt da­mit den He­bel an, um sich im HPC-Markt vor­ne zu po­si­tio­nie­ren.
Weiterlesen