Press release BoxID: 286812 (ad notam AG)
ad notam AG
Obere Gießwiesen 11-13
78247 Hilzingen,
de
http://www.ad-notam.com/
Contact person
Lars Runne
+49 (7731) 83839-00

BayArena opens new season with ad notam®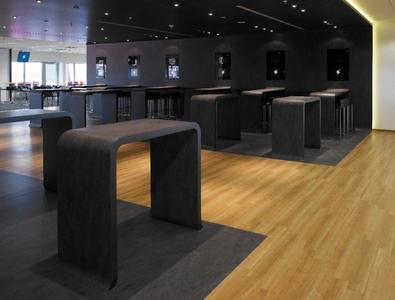 (PresseBox) (
Hilzingen

,
)
The VIP entrance, catering and lounge areas inside the new BayArena in Leverkusen, homestead of the German national league soccer club Bayer Leverkusen, were equipped with MIRROR IMAGE® LCD Technology in various screen sizes. In cooperation with Planobjekt Marsch a new dimension of branded multimedia glass environments was set for exceptional lounge design.
Für die oben stehenden Pressemitteilungen, das angezeigte Event bzw. das Stellenangebot sowie für das angezeigte Bild- und Tonmaterial ist allein der jeweils angegebene Herausgeber (siehe Firmeninfo bei Klick auf Bild/Meldungstitel oder Firmeninfo rechte Spalte) verantwortlich. Dieser ist in der Regel auch Urheber der Pressetexte sowie der angehängten Bild-, Ton- und Informationsmaterialien.
Die Nutzung von hier veröffentlichten Informationen zur Eigeninformation und redaktionellen Weiterverarbeitung ist in der Regel kostenfrei. Bitte klären Sie vor einer Weiterverwendung urheberrechtliche Fragen mit dem angegebenen Herausgeber. Bei Veröffentlichung senden Sie bitte ein Belegexemplar an
service@pressebox.de
.