KUKA real-time virtualization technology: Running Windows or Linux together with standard real-time operating systems.
Since 1995 the KUKA real-time technology supports all Intel and AMD processors (single core and multi core) to run standard real-time operating systems together with Windows. This technology is available now for Linux as well.
Weingarten

, (PresseBox) -
Hardware virtualization (for example Intel-VT or AMD-V) that is used in Server Virtualization products should not be used when deterministic high-speed real-time behavior is required.
As hardware virtualization will introduce unwanted latencies, the only reasonable solution is para-virtualization.
The KUKA RTOS Virtual Machine offers a proven and well documented para-virtualization layer, the Virtual Machine Framework (VMF).
When using the VMF a real-time operating system will directly access the real hardware (especially the interrupt controller and timer hardware) instead of virtualizing it.

Several operating systems are already available out of the box to run on the RTOS-VM:
VxWorks, Windows CE, On Time RTOS-32, QNX and EUROS.
As the VMF is well documented, customers may easily adapt their own (proprietary) operating system onto that platform.

With the RTOS-VM platform now available for Linux, customers may run the same real-time operating system binary image together with either Windows or Linux.

Over the past years Linux was recognized as a more and more important operating system not only in the Server but as well in the embedded Industrial, Medical or Measurement market.
There are many use cases where a combination of Linux with standard real-time operating systems will be of great benefit for existing applications.

For example, a lot of embedded applications today require to be expanded by sophisticated functions that will not be provided by standard real-time operating systems.
Examples are database functionalities or high sophisticated graphics applications.
Users may now decide to expand their existing real-time applications with either Windows or Linux functionality.
This can be achieved without changes on the RTOS side: the same binary RTOS image file can be used together with either Windows or Linux.

Another use case is the demand for reliable deterministic high-speed real-time on Linux systems.
Several Open Source Linux enhancements are available to get real-time behavior.
But one must be aware that the Linux kernel is extremely large and complex and it was not designed for real-time applications.
Simple applications may of course benefit from such solutions, but if real-time applications become more complex, then it will be hard to implement an over-all deterministic system based on today's Linux real-time enhancements.
Only in combination with a "REAL" real-time operating system a reliable deterministic high-speed solution can be provided.
acontis technologies GmbH
acontis technologies provides solutions for Industrial Automation and Embedded Technology.
Real-time virtualization technology for Windows and Linux (the RTOSWin/RTOSLin product families) and the AT-EM EtherCAT master stack for embedded real-time operating systems are the company's core products.
Professional services cover integration services for our products as well as industrial communications and system/firmware software development.

Press releases you might also be interested in
Weitere Informationen zum Thema "Software":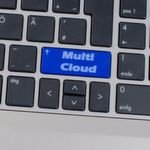 Einen Schritt näher zur Multi-Cloud
Ju­ni­per Net­works er­gänzt sei­ne Netz­wer­klö­sun­gen für Re­chen­zen­t­ren, Cam­pus, Nie­der­las­sun­gen und Cloud um In­fra­struk­tur­bau­stei­ne, die den Weg in ei­ne si­che­re und au­to­ma­ti­sier­te Mul­ti-Cloud ve­r­ein­fa­chen sol­len. Un­ter­neh­men hät­ten so die Mög­lich­keit, Wor­k­loads bes­ser zu ver­tei­len.
Weiterlesen