4SC Publishes Preclinical Data on Vidofludimus (4SC-101) in Peer-Review Journals
Inhibition of Interleukin-17 in Inflammatory Bowel Disease and Efficacy in Systemic Lupus Erythematosus Demonstrated
Martinsried

, (PresseBox) -
4SC AG (Frankfurt, Prime Standard: VSC), a drug discovery and development company focused on autoimmune and cancer indications, today announced that two scientific publications on vidofludimus (4SC-101), 4SC's lead autoimmune smallmolecule drug, have been published in international peerreviewed journals. A manuscript entitled "4SC-101, a Novel Immunosuppressive Drug, Inhibits IL-17 and Attenuates Colitis in Two Murine Models of Inflammatory Bowel Disease" has been published in Inflammatory Bowel Diseases, whilst a comprehensive set of preclinical data in a systemic lupus erythematosus (SLE) model has been released in the American Journal of Pathology under the title "4SC-101, a novel small molecule dihydroorotate dehydrogenase inhibitor, suppresses systemic lupus erythematosus in MRL-(Fas)lpr mice".

The publication in Inflammatory Bowel Diseases is the result of a collaboration with Prof. Leo R. Fitzpatrick, Department of Pharmacology, Penn State College of Medicine, USA. Vidofludimus was demonstrated to effectively improve both chronic and acute inflammatory bowel disease in mice and to significantly inhibit the production of the proinflammatory cytokine Interleukin-17 (IL-17) both in vitro and in vivo. Since IL-17 inhibition is independent from lymphocyte proliferation and other signalling molecules such as TNF-, IL-1 and IL-6 are not affected, vidofludimus is assumed to block IL-17 production by a highly specific mechanism which will be evaluated further in this collaboration.

In the American Journal of Pathology publication, the results of a collaboration with Prof. Hans-Joachim Anders, Medizinische Poliklinik-Innenstadt, University of Munich, Germany, were published. In this in vitro and in vivo study, vidofludimus was demonstrated to be as effective as the standard therapy high dose cyclophosphamide (CYC) in controlling SLE without causing myelosuppression which is frequently seen with CYC. Vidofludimus was as effective as CYC in depleting spleen autoreactive T cells, B cells and plasma cells as well as the respective DNA and RNA serum autoantibodies. This was associated with a comparable amelioration of renal, dermal and pulmonary SLE manifestations of MRL(Fas)lpr mice. However, even the highest dose of vidofludimus had no effect on bone marrow neutrophil counts which were significantly reduced in CYCtreated mice.

Dr Bernd Hentsch, Chief Development Officer of 4SC, commented: "We are very excited about the progress we have made in our academic collaborations which we pursue in parallel to our current clinical development program for vidofludimus in rheumatoid arthritis and inflammatory bowel disease. These excellent scientific results substantiate the positioning of vidofludimus as a novel and broadly applicable antiinflammatory drug which through its dual mechanism of action inhibits cell proliferation and the cytokine IL-17."

References

- Fitzpatrick LR, Deml L, Hofmann C, Small JS, Groeppel M, Hamm S, Lemstra S, Leban J, Ammendola A. 4SC-101, a novel immunosuppressive drug, inhibits IL-17 and attenuates colitis in two murine models of inflammatory bowel disease. Inflammatory Bowel Diseases 2010. Published electronically on March 22, 2010.

- Onkar P. Kulkarni, Sufyan G. Sayyed, Claudia Kantner, Mi Ryu, Max Schnurr, Miklós Sárdy, Johann Leban, Ruediger Jankowsky, Aldo Ammendola, Robert Doblhofer, and Hans-Joachim Anders. 4SC-101, A Novel Small Molecule Dihydroorotate Dehydrogenase Inhibitor, Suppresses Systemic Lupus Erythematosus in MRL-(Fas)lpr Mice. American Journal of Pathology 2010. Published electronically on April 22, 2010.

About Vidofludimus (4SC-101)

Vidofludimus is a novel, orally administered small molecule that aims to slow the disease progression in autoimmune diseases such as rheumatoid arthritis, inflammatory bowel disease, systemic lupus erythematosus and inflammatory skin conditions. Vidofludimus inhibits dihydroorotate dehydrogenase (DHODH), a key enzyme of the pyrimidine biosynthesis, thereby halting the proliferation of activated T and B cells which are involved in the pathology of autoimmune disorders. Vidofludimus also inhibits the expression of IL-17, a proinflammatory cytokine that has a pathogenic role in autoimmune diseases. The combination of two mechanisms of action provides an innovative therapeutic approach with broad clinical potential in various autoimmune diseases. Vidofludimus is currently in a Phase IIb study in rheumatoid arthritis and a Phase IIa study in inflammatory bowel disease. More information about the clinical development program of vidofludimus can be found at www.clinicaltrials.gov.
4SC AG
4SC AG (ISIN DE0005753818) is a drug discovery and development company focused on autoimmune and cancer indications. Vidofludimus (4SC-101), a small molecule, is currently in a Phase IIb study in rheumatoid arthritis and a Phase IIa exploratory study in inflammatory bowel disease. The company's lead oncology compound, resminostat (4SC-201), a pan histone deacetylase (HDAC) inhibitor, is in Phase II trials in hepatocellular carcinoma and Hodgkin's lymphoma. Two further oncology compounds, 4SC-203 and 4SC-205, are in Phase I studies. 4SC develops drug candidates until proofofconcept in order to generate value creating partnerships with the pharmaceutical industry in return for advance and milestone payments as well as royalties. 4SC was founded in 1997, has 91 employees, and is listed on the Prime Standard of the Frankfurt Stock Exchange since December 2005. For further information please visit www.4sc.com.
Press releases you might also be interested in
Weitere Informationen zum Thema "Forschung und Entwicklung":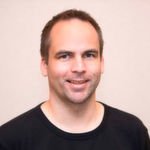 Diese Vorteile bietet Machine Learning mit Apache Kafka
Ma­chi­ne Lear­ning so­wie das zu­ge­hö­ri­ge De­ep Lear­ning neh­men Fahrt auf, da Ma­chi­ne Lear­ning es Com­pu­tern er­mög­licht, ver­steck­te Er­kennt­nis­se zu ge­win­nen, oh­ne dass die­se ex­p­li­zit pro­gram­miert sein müs­sen, wor­auf sie schau­en sol­len. Die­se Fähig­keit wird für die Ana­ly­se un­struk­tu­rier­ter Da­ten, Bil­der­ken­nung, Spra­ch­er­ken­nung und in­tel­li­gen­te Ent­schei­dungs­fin­dung be­nö­t­igt. Das macht ei­nen gro­ßen Un­ter­schied zur tra­di­tio­nel­len Pro­gram­mie­rung mit Ja­va, .NET oder Py­thon.
Weiterlesen