Branch of Industry
Consulting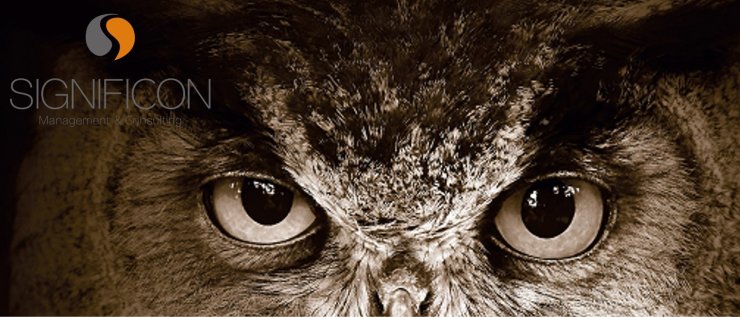 About us
Die Significon AG ist ein, auf die
besonderen Anforderungen der Life Science Industrie spezialisiertes Beratungsunternehmen
, dessen Consultants auf mehr als 20 Jahre Erfahrung in dieser Industrie zurück blicken können.
Wir zeichnen uns aus, durch die Kombination von Prozess-, Compliance und IT System Know how, ergänzt durch Umsetzungsstärke mittels gängiger Standard Technologien, insbesondere SAP.
Ziel ist die partnerschaftliche Beratung und Wissensvermittlung von der Strategie-Ebene bis zur operativen Durchführung, zur Erzielung ganzheitlicher Lösungen hinsichtlich
- Organisation,
- Compliance-Anforderungen,
- Business Prozessen und
- IT Systemen.
Als Spezialist im Logistik Management
ist die Significon erfahrener Beratungspartner für die Optimierung von Logistik- und Qualitätsmanagement Prozessen und deren Umsetzung mit Anwendungssystemen wie z.B. ERP, LIMS und MES Systemen.
Als Spezialist im IT Service Management
optimieren wir bei unseren Kunden die IT Service Management Prozesse nach bewährten Standards wie ITIL und setzen unser Wissen ein, um gleichzeitig die GxP Anforderungen optimal umzusetzen. Das Know how aus vielen Jahren Erfahrung ist in unsere Branchenlösung des SAP Solution Managers für die Life Science Industrie eingeflossen.
Als Spezialist im Compliance Management
unterstützen wir von der Einführung der Strategie bis zur operativen Umsetzung der GxP Anforderungen nach Industriestandards wie GAMP. Unsere Kunden aus der Life Science Industrie profitieren von der Kombination des Know hows aus Implementierung und Validierung, da bei unseren Lösungsansätzen die effiziente Umsetzung des Prozesses mit einem Anwendungssystem und dessen effizienter Betrieb, genauso im Vordergrund stehen wie der sichere Betrieb eines Anwendungssystems gemäß den GxP Regularien.
www.significon.de
We offer
Kompetente und partnerschaftliche Beratung auf Basis bewährter Best Practices
Tiefe Erfahrungen in der Life Science Branche (Pharma, Medizitechnik, Chemie & Food)
Tiefe Erfahrungen in Logistik- , Qualitätsmanagement-, und IT Service Management Prozessen
Umsetzung der Prozesse mit SAP
We're looking for
Motivierte Absolventen
The publisher indicated in each case is solely responsible for the press releases above, the event or job offer displayed, and the image and sound material used (see company info when clicking on image/message title or company info right column). As a rule, the publisher is also the author of the press releases and the attached image, sound and information material.
The use of information published here for personal information and editorial processing is generally free of charge. Please clarify any copyright issues with the stated publisher before further use. In the event of publication, please send a specimen copy to service@pressebox.de.