Enterprise size
200-249 Employees
Branch of Industry
IT, Software & Internet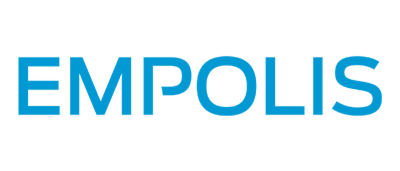 About us
Empolis ist führender Anbieter von Smart Information Management Software zur ganzheitlichen Erstellung, Verwaltung, Analyse, intelligenten Verarbeitung und Bereitstellung aller für einen Geschäftsprozess relevanten Informationen. Empolis' Ansatz ist die intelligente Verknüpfung von Knowledge- und Content Management gemäß dem Motto "DECIDE. RIGHT. NOW."

Viele nationale und internationale Unternehmen sowie öffentliche Institutionen, wie z. B. ABB, BMW, Bosch, Bundesverwaltungsamt, Carl Zeiss Microscopy, Homag, Koenig & Bauer, Kuka, MAN Energy Solutions und Vodafone, vertrauen auf Empolis-Lösungen und das umfassende Branchen- und Prozess-Know-how. Weltweit gibt es derzeit ca. 500 Empolis-Installationen und täglich nutzen rund 700.000 professionelle User Empolis-Lösungen, um damit etwa 40 Millionen Endkunden zu bedienen.

Empolis ist Gesellschafter des Deutschen Forschungszentrums für Künstliche Intelligenz (DFKI) und im Vorstand der Science und Innovation Alliance Kaiserslautern (SIAK) vertreten.

Das Tochterunternehmen Empolis Intelligent Views GmbH, mit Sitz in Darmstadt, zählt mit seiner Knowledge-Graph-Plattform zu den führenden Anbietern semantischer Technologien und wissensbasierter KI im deutschsprachigen Raum. Auf dieser Basis wurden mehr als 160 Anwendungen in namhaften Unternehmen realisiert. Kunden wie die Daimler AG, Deutsche Lufthansa AG, Duden GmbH sowie Voith vertrauen auf die Empolis Intelligent Views GmbH und ihre Partner und maximieren so den Wert ihrer Daten.

The publisher indicated in each case is solely responsible for the press releases above, the event or job offer displayed, and the image and sound material used (see company info when clicking on image/message title or company info right column). As a rule, the publisher is also the author of the press releases and the attached image, sound and information material.
The use of information published here for personal information and editorial processing is generally free of charge. Please clarify any copyright issues with the stated publisher before further use. In the event of publication, please send a specimen copy to service@pressebox.de.