Head of Process Engineering (m/w/d) – Vollzeit (100%)

(Full-time | Reinach)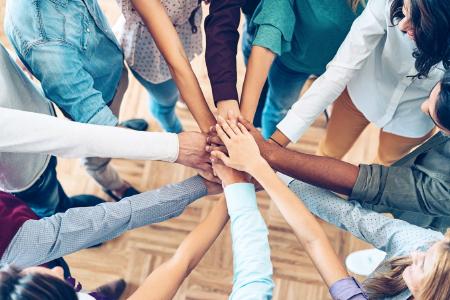 WE PLAN FOR THE NEXT 50 Years.
 Triplan ist ein auf Beratungs- und Ingenieurdienstleistungen spezialisiertes Unternehmen, welches sich in der Chemie und Life Science Industrie als gefragter Engineering-Partner etabliert hat. Unter der Dachorganisation der TTP Gruppe führen wir mit rund 400 fachkundigen Mitarbeitern aus den Niederlassungen in Deutschland und der Schweiz komplexe verfahrenstechnische Projekte durch. Seit 50 Jahren liegt die Kernkompetenz der Triplan Ingenieur AG Schweiz in der Prozessplanung für die chemische und pharmazeutische Industrie. Seit jeher unterstützen wir unsere Kunden mit flexiblen und zukunftssicheren Lösungen dabei, ihre Produkte auf den Markt zu bringen. 
Werden auch Sie Teil der Triplan Schweiz Familie und unterstützen Sie uns bei der Entwicklung von überzeugenden Lösungen für die komplexen Herausforderungen im Bereich des chemisch-pharmazeutischen Engineerings.
Ihr Aufgabengebiet
Als Führungspersönlichkeit mit fundierter Erfahrung als Senior Projektingenieur/in leiten Sie die Abteilung "Prozess", welches das Team "API/Chemical" und "Galenics/Compliance" mit 15 Mitarbeitenden umfasst. Neben Ihren Aufgaben als Abteilungsleiter/in, führen Sie die verfahrenstechnische Prozessplanung in unseren Projekten von der Konzeption bis zur Umsetzung, teilweise direkt bei unseren Kunden vor Ort, durch und koordinieren die beteiligten Interessengruppen (Kundenorganisation, Ingenieure, Lieferanten) über alle Projektphasen hinweg. Dabei sind Sie Teil des Prozess Design Teams oder leiten dieses als Disziplin Lead, Work Package Owner oder Projektleiter/in. 
Zu Ihren Hauptaufgaben gehören:
Leitung der Ausführung der Verfahrenstechnik vom Design bis zur Projektübergabe an den Kunden einschliesslich C&Q
Lösung von komplexen Problemen sowie Ansprechpartner und Mentor für technische Fragen von KollegInnen 
Unterstützung des Projektmanagements: vom Angebot (Scope Definition, Kostenkalkulationen, Personalbesetzung) über die Projektdurchführung und Reporting bis hin zur Projektübergabe an den Kunden
Mitwirkung bei der Entwicklung von Normen und Richtlinien in Ihrem Fachgebiet
Inspiration und Motivation der Mitarbeitenden, Auf- und Ausbau des Fachbereichteams, Förderung einer offenen und innovativen Unternehmenskultur
Ihre Qualifikationen
BSc/MSc in ingenieurwissenschaftlicher Fachrichtung in Verfahrenstechnik oder Chemieingenieurwesen
Solide Kenntnisse der Industriestandards (PED, ATEX, etc.) und der GMP-Vorschriften
Erfahrung i.d. techn. Organisation bei Chemie- oder Pharmaunternehmen, einem Zulieferer oder einem Ingenieur/Beratungsunternehmen
Mindestens 5 Jahre einschlägige Berufserfahrung, vorzugsweise in der Planung von Chemie¬anlagen
Sehr gute Deutsch- und gute Englischkenntnisse (Konzernsprache); Französisch von Vorteil
Als Führungspersönlichkeit bringen Sie ein souveränes Auftreten und proaktives Handeln mit, übernehmen die Vorbildfunktion und besitzen das nötige Durchsetzungs-vermögen.
Sie haben Spass daran, mit Ihrem Team Erfolge zu erzie-len, verfügen über eine hohe Begeisterungsfähigkeit sowie ausgezeichnete kommunikative Fähigkeiten und eine hohe Sozialkompetenz.
Nebst Leidenschaft für Ihre Arbeit bringen Sie ein ausge-zeichnetes Kundenverständnis sowie die Bereitschaft für längere Kundeneinsätze in der Deutschschweiz mit. Ihre Führungsqualitäten in Kundenbeziehungen stellen Sie ger-ne unter Beweis und in unerwartet hektischen Situationen bewahren Sie den Blick für das Wesentliche.
Ihre Vorteile
Es erwarten Sie grossartige Karrierechancen und die ein-malige Herausforderung die schweizerische Ingenieurland-schaft mitzugestalten. Zudem können Sie mit folgendem rechnen:
Spannende und abwechslungsreiche Aufgaben im Um-feld der Prozess- und Life-Science Industrie
Entwicklungsmöglichkeiten in einer wachsenden Unter-nehmung
Vielfältige interne Schulungen und Weiterbildungsan-gebote
Ein Arbeitsumfeld, welches offen für innovative Ideen und Anregungen ist
Bewerbung
Bitte übermitteln Sie Ihre Bewerbung online inklusive der Angabe Ihrer Gehaltsvorstellung und Ihrer Verfügbarkeit.
Wir können nur Direktbewerbungen berücksichtigen.
The publisher indicated in each case is solely responsible for the press releases above, the event or job offer displayed, and the image and sound material used (see company info when clicking on image/message title or company info right column). As a rule, the publisher is also the author of the press releases and the attached image, sound and information material.
The use of information published here for personal information and editorial processing is generally free of charge. Please clarify any copyright issues with the stated publisher before further use. In the event of publication, please send a specimen copy to
service@pressebox.de
.