Wir suchen ab sofort: Auszubildenden zur Fachkraft für Veranstaltungstechnik (IHK)

(Internship | Planegg)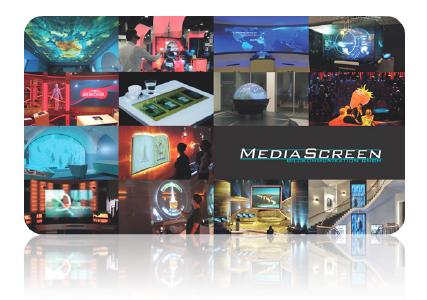 Die MediaScreen Bildkommunikation GmbH gehört seit 1997 zu den weltweit führenden Spezialisten für innovative Multimedia-Präsentationstechnologie. Unsere Kompetenz liegt in der Konzeption, Planung und Realisierung von individuellen Präsentationssystemen für Messe, Event, Museen, Digital Signage Installationen und TV-Produktionen, sowie in der Entwicklung und Serienfertigung von innovativen Präsentationssystemen.
An dieser Stelle kannst Du  als unser Auszubildender zur Fachkraft für Veranstaltungstechnik deiner Kreativität und Können Ausdruck verleihen.
Was Du bei uns lernen kannst:
Du wirkst am Auf- und Abbau von Video-, Ton- und Lichttechnik auf Veranstaltungen, Messeständen und in TV-Studios mit.
Du installierst unsere Medientechnik Sonderlösungen in Museen, Konferenzräumen, Ausstellungen und Showrooms.
Du wirkst bei der Vormontage unserer medientechnischen Sonderlösungen inhouse mit und installierst diese dann vor Ort beim Kunden.
Persönliche Anforderungen:
Wir wünschen uns eine/n neugierigen, handwerklich geschickten und zuverlässigen Auszubildende/n für das Berufsbild Fachkraft für Veranstaltungstechnik. Du solltest über einen guten Schulabschluss verfügen und das 18. Lebensjahr vollendet haben.
Bewerbungen von Studienabbrechern, Umschülern und sogenannten "Altlehrlingen" sind ausdrücklich willkommen!
Bei Interesse senden Sie Ihre Unterlagen bitte in digitaler Form als PDF an: r.will@mediascreen.de
Für telefonische Auskünfte stehen wir euch jederzeit gerne unter u.g. Kontaktdaten zur Verfügung.
Wir freuen uns auf deine Bewerbung!
Kontakt
MediaScreen Bildkommunikation GmbH
Fraunhoferstraße 4
D-82152 Martinsried bei München
Tel.: +49 (0)89-69799460
E-Mail: r.will@mediascreen.de
The publisher indicated in each case is solely responsible for the press releases above, the event or job offer displayed, and the image and sound material used (see company info when clicking on image/message title or company info right column). As a rule, the publisher is also the author of the press releases and the attached image, sound and information material.
The use of information published here for personal information and editorial processing is generally free of charge. Please clarify any copyright issues with the stated publisher before further use. In the event of publication, please send a specimen copy to
service@pressebox.de
.