Field Application Engineer (m/w/d) Aktive Bauelemente (Snapdragon Applikationsprozessoren für den IoT Markt)

(Full-time | Planegg)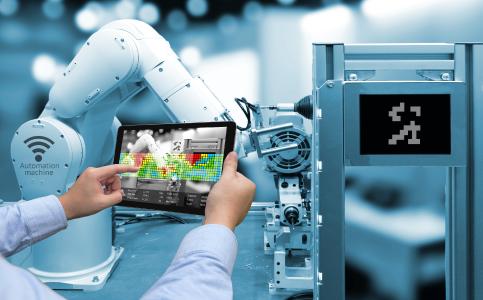 Ihre Aufgaben:
Promotion der Produkte und Lösungen bei Endkunden auf Basis der Snapdragon Applikationsprozessoren, Erfragen der Kundenanforderungen, Produktauswahl und Lösungsvorschläge mit Hilfe unserer Partner erarbeiten
Projektmanagement – Projektbegleitung inklusive technischer Beratung und Unterstützung des Kunden von der Komponentenauswahl bis hin zur Serienfertigung
Vertriebsmanagement mit Umsatzplanung und Umsatzverantwortung
Ihr Profil:
Studium der Elektro- und Informationstechnik, des Wirtschaftsingenieurwesens oder eine vergleichbare Ausbildung
Mehrere Jahre Berufserfahrung im FAE-Bereich erklärungsbedürftiger
Halbleiterprodukte (IoT)
Hohe Affinität zu Zukunftsthemen wie 5G, KI und IoT
Fundierte Kenntnisse im Bereich Applikationsprozessoren, idealerweise Snapdragon
Vertriebsaffinität und Verhandlungsgeschick
Verantwortungsbewusstsein, Kommunikationsstärke und selbstständiges Arbeiten
Fundierte Kenntnisse und sicherer Umgang mit allen MS Office-Anwendungen
Sehr gute Kenntnisse der deutschen und englischen Sprache in Wort und Schrift
Wir bieten
Eine zielorientierte Tätigkeit in einem dynamischen Unternehmen
Vertrauen und gegenseitige Achtung als Basis für unsere Zukunft
Langfristige, erfolgreiche und attraktive Zusammenarbeit
Individualität, offene Unternehmenskultur und kurze Kommunikationswege
Übernahme sozialer Verantwortung
Entwicklungsmöglichkeiten und ein attraktives Einkommen mit Erfolgsvergütung sowie einen Firmenwagen auch zur privaten Nutzung
Wir freuen uns auf Sie!
Besuchen Sie uns auf unserer Website
www.atlantikelektronik.com
.
Informationen zu unserem sozialen Engagement finden Sie auf:
www.initiative-doit.de
.
Für Rückfragen steht Ihnen Frau Thimet (personal@atxx.de) gerne zur Verfügung.
Wir freuen uns auf Ihre Bewerbung unter Angabe Ihrer Gehaltsvorstellung und Ihrer Verfügbarkeit. Bitte senden Sie Ihre Bewerbungsunterlagen unter Angabe der Kennziffer:
FAE-4/2021
per E-Mail an:
Personalabteilung
Atlantik Networxx AG
Fraunhofer Straße 11a
82152 Planegg
Tel.: +49 89 89 505-0
Fax: + 49 89 89 505-100
E-Mail: personal@atxx.de
The publisher indicated in each case is solely responsible for the press releases above, the event or job offer displayed, and the image and sound material used (see company info when clicking on image/message title or company info right column). As a rule, the publisher is also the author of the press releases and the attached image, sound and information material.
The use of information published here for personal information and editorial processing is generally free of charge. Please clarify any copyright issues with the stated publisher before further use. In the event of publication, please send a specimen copy to
service@pressebox.de
.