Merchandising Solution Consultant (m/w/d)

(Full-time | North Sydney)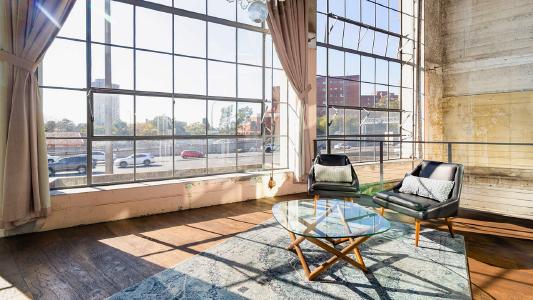 Wir sind auf der Suche nach einem Search und Merchandising Solution Consultant
Das Team von for​you​and​your​cus​tom​ers ist auf der Suche nach einem Search und Merchandising Solution Consultant (E-Commerce, SaaS) an unserem Standort in Sydney, um uns bei der Bereitstellung innovativer Technologien in den Bereichen Suche, Merchandising, Targeting, Beratung und Personalisierung für unsere internationalen Kunden zu unterstützen.
Zu Ihren Aufgaben gehört
Auf Basis der Kunden-/Produkt- und Transaktionsdaten entwickeln Sie spannende Kundenerlebnisse.  
Sie haben Verantwortung für die Beurteilung, Implementierung und Optimierung von innovativen E-Commerce-Technologien in Beratungsprojekten.
Sie arbeiten in enger Zusammenarbeit mit Mitarbeitenden auf verschiedenen Führungsebenen in Geschäfts-, Marketing- und Technologieabteilungen. 
Eine selbstständige Organisation Ihrer Aufgaben sowie Unterstützung unsere Kunden von der Strategie- und Ideenfindung bis hin zur Konzeption und Umsetzung.
Die Kombination der E-Commerce-Strategien in den Bereichen Suche, Merchandising, Targeting, Beratung und Personalisierung zu einem konsistenten Gesamtansatz.
Ihr Profil
Sie verfügen über ein abgeschlossenes Hochschulstudium im Bereich E-Commerce, Informationsmanagement, Informatik, Computerlinguistik oder Ähnlichem.
Sie besitzen Grundkenntnisse über technische Zusammenhänge und die Arbeit mit Daten.
Sie haben großes Interesse an technischer Beratung und direktem Geschäftskundenkontakt.
Sie verfügen über ein ausgezeichnetes Englisch in Wort und Schrift.
Ihre Reisebereitschaft liegt bei 20-40%.
Was wir bieten
Wir freuen uns, wenn Sie Teil eines jungen, kompetenten und innovativen Teams werden.
Wir bieten flache Hierarchien mit viel Raum für Mitgestaltung.
Sie erwarten spannende Projekte mit internationalen B2C-/B2B-Händlern und Herstellern.
Flexible Arbeitszeiten, die einvernehmlich vereinbart werden können, um Arbeit, Studium und andere Verpflichtungen gut miteinander in Einklang zu bringen.
Wir arbeiten in einem internationalen Umfeld mit Kollegen und Kunden aus der ganzen Welt.
Dazu gibt es die Teilnahmemöglichkeit an Mentoring-Programmen und Open-Space-Konferenzen.
Wir schaffen eine Arbeitsumgebung mit individuellen Entwicklungsmöglichkeiten.
Unsere Büros verfügen über eine moderne Arbeitsplatzausstattung.
Erfahren Sie mehr über foryouandyourcustomers
Das 
Whitepaper zur Exploded View
 bietet Ihnen mehr Übersicht im digitalen Wandel. 
Der 
Multichannel-Leitfaden
 und die 
ChannelCARDS
 von foryouandyourcustomers bieten Ihnen Strategien, Wissen und Hilfsmittel, damit auch Sie Multichannel erfolgreich umsetzen können.
Interessiert?
Bitte senden Sie Ihren Lebenslauf und eine kurze E-Mail und beantworten Sie, warum Sie der richtige Kandidat sind, an 
Bernhard Mueller
 (
bem@foryouandyourcustomers.com
).
The publisher indicated in each case is solely responsible for the press releases above, the event or job offer displayed, and the image and sound material used (see company info when clicking on image/message title or company info right column). As a rule, the publisher is also the author of the press releases and the attached image, sound and information material.
The use of information published here for personal information and editorial processing is generally free of charge. Please clarify any copyright issues with the stated publisher before further use. In the event of publication, please send a specimen copy to
service@pressebox.de
.