(Senior) Quality Assurance Engineer (m/f/d)

(Full-time | München)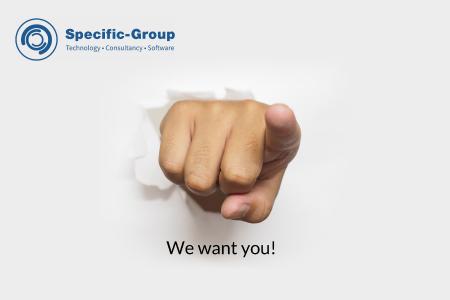 Anforderungen:
Dokumentation und Dokumentenprüfung
Qualitäts- und Testplanung
Definition eines Testplans
Aufbau und Pflege einer Testabdeckungsmatrix
Teilnahme an Projekten zum Aufbau der Testautomatisierung von Beginn an
Identifikation von verschiedenen Testebenen und Zuordnung von Testfällen zu Testzyklen
Erstellung von manuellen Testfällen und zugehörigen Testdaten
Pflege der Testdaten
Entwicklung von geschäftsorientierter Testautomatisierung
Durchführung der Tests und Überwachung der Ergebnisse
Reporting der Ergebnisse und Verfolgung der KPIs
Problemanalyse und Wiederholungstests nach Fehlerbehebung
Sicherstellung der Einhaltung von Produktionsprozessen
Ihr Profil
Starke analytische Fähigkeiten und Hands-on-Mentalität
Erfahrung in der Testautomatisierung ist ein Muss
Fähigkeit, in einer sehr anspruchsvollen Umgebung zu arbeiten
Nachgewiesene Erfahrung in der Qualitätssicherung in SW-Entwicklungsprojekten, vorzugsweise in der Finanzbranche
Organisationstalent und ausgeprägte Beratungsfähigkeiten
Kenntnisse im Umgang mit Qualitätsmanagement-Tools: ALM, Zephyr oder andere
Stärke im Umgang mit Komplexität
Hohes Interesse an Effizienzsteigerung und Lösungsfindung
ISTQB-Zertifizierung oder vergleichbares ist wünschenswert
Sehr gutes Deutsch und Englisch in Wort und Schrift
Wir bieten:
Motivierende Arbeitsatmosphäre und professionelles Arbeitsumfeld in einem engagierten und internationalen Team
Langfristige Möglichkeit zur Arbeit im Home-Office
Abwechslungsreiches und herausforderndes Aufgabengebiet in vielfältigen Projekten
Möglichkeit, sich fachlich und persönlich weiterzuentwickeln und sich laufend weiterzubilden
Flexible Arbeitszeiten
Interessante Entwicklungs- und Karrierepfade innerhalb der Gruppe
The publisher indicated in each case is solely responsible for the press releases above, the event or job offer displayed, and the image and sound material used (see company info when clicking on image/message title or company info right column). As a rule, the publisher is also the author of the press releases and the attached image, sound and information material.
The use of information published here for personal information and editorial processing is generally free of charge. Please clarify any copyright issues with the stated publisher before further use. In the event of publication, please send a specimen copy to
service@pressebox.de
.