(Senior) Data Engineer (m/w/d)

(Full-time | München)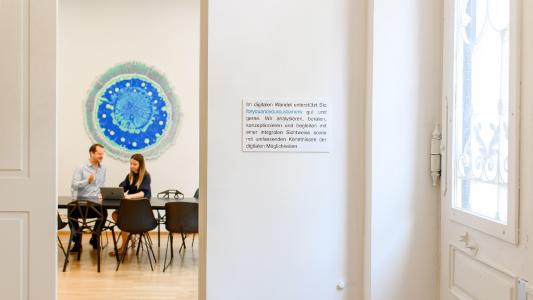 Das Team in München sucht einen begeisterten (Senior) Data Engineer (m/w/d)
Zur Unterstützung unseres Teams bei for​you​and​your​cus​tom​ers in 
München
 suchen wir nach einem (Senior) Data Engineer (m/w/d) mit dem wir die Datenlandschaft unserer Kunden mit durchdachten Lösungen kontinuierlich verbessern können. Unser Team von 175 Experten unterstützt an 14 Standorten weltweit im digitalen Wandel.
Deine Aufgaben bei foryouandyourcustomers
Du konzipierst Datenarchitekturen unter Verwendung von Standard-Software aus den Bereichen ETL (On-premise/Cloud), Data Storage sowie Data Analytics.
Du entwickelst durchdachte ETL-Lösungen mit Fokus auf Talend.
Du verstehst und hinterfragst die Business-Anforderungen unserer Kunden.
Du berätst technisch und wegweisend zu den Themen Datenintegration, Datenlogistik und Datenarchitektur.
Du übernimmst eigenständig Aufgaben in der Datenmodellierung.
Du sicherst die Qualität der technischen Lösungen und generierten Daten.
Du arbeitest sicher, strukturiert und vorausschauend in agilen Projektteams.
Unsere Erwartungen an dich
Wir wünschen uns eine motivierte, einsatzfreudige und aufgeschlossene Persönlichkeit mit Lebenserfahrung, einer positiven Lebenseinstellung sowie Freude am Umgang mit Menschen, welche Aufgaben proaktiv angeht und eigenverantwortlich arbeiten kann. Darüber hinaus bringst du folgende Qualifikationen mit:
Abgeschlossenes Informatikstudium oder vergleichbarer Abschluss.
Erfahrungen in Cloud (AWS/Azure) und ETL-Entwicklung (Talend/Pentaho).
Erfahrungen in der Software-Entwicklung mit Java , SQL und Python/R.
Hohe Kommunikationskompetenz im Umgang mit Kollegen und Kunden.
Strukturierte, geplante und nachvollziehbare Vorgehensweise.
Deutsch und Englisch fließend.
Was du von uns erwarten darfst
An unserem Standort Liebigstraße 22, mitten in der Münchner Altstadt, arbeiten 16 beziehungsfähige Menschen, die dich gerne kennenlernen möchten.
Du kannst dich bei uns in einem einmalig attraktiven Umfeld überdurchschnittlich gut entwickeln, selbstbestimmt arbeiten und einen Beitrag zur weiteren Entwicklung unseres Unternehmens leisten. Einige Aspekte daraus:
Du wirst Teil eines jungen, professionellen und wegweisenden Data Analytics Teams.
Hohe Wertschätzung von Entwicklern und Förderung fachlicher Karrieren.
Flache Hierarchien, viel Raum für Mitgestaltung und transparente Gehälter.
Spannende Projekte mit internationalen B2C-/B2B-Händlern und Herstellern.
Internationales Umfeld mit Kollegen und Kunden in 6 Ländern Europas & Australien.
Teilnahme an Einführungstagen, Open-Space-Konferenz, Communities of Practice.
Individuelle Weiterbildungsmöglichkeiten.
Überdurchschnittliches Gehalt.
Betriebliches Altersvorsorge-Programm.
Täglich frisches Obst, Getränke und Snacks, wöchentlicher Team-Lunch.
Unterstützung des mobilen Arbeitens.
Brandneues MacBook Pro, iPhone & ein toller Arbeitsplatz im Herzen Münchens.
Hohes Level an Vereinbarkeit von Privatleben und Beruf.
Erfahre mehr über foryouandyourcustomers
Die foryouandyourcustomers-Gruppe ist zurzeit an 14 Standorten vertreten und unterstützt international tätige Kunden in der Digitalisierung mit Beratung, Konzeption, Umsetzung und Betrieb.
Whitepaper Exploded View
- Unser Modell für Multichannel Business.
Unser
Buch Multichannel Leitfaden
und
Channel CARDS
. 
Unser
Magazin
. 
Interesse?
Sende deine Bewerbung an Jens Plattfaut,
join-munich@foryouandyourcustomers.com
.
The publisher indicated in each case is solely responsible for the press releases above, the event or job offer displayed, and the image and sound material used (see company info when clicking on image/message title or company info right column). As a rule, the publisher is also the author of the press releases and the attached image, sound and information material.
The use of information published here for personal information and editorial processing is generally free of charge. Please clarify any copyright issues with the stated publisher before further use. In the event of publication, please send a specimen copy to
service@pressebox.de
.