Ingenieur Pharmazeutische Wirkstoffe /API (m/w/d)

(Full-time | Leverkusen)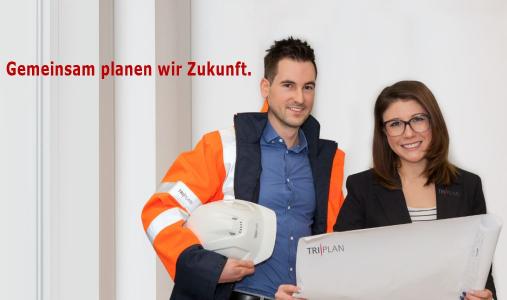 Wir bieten:
Unbefristete Arbeitsverträge • 13 Gehälter • 30 Tage Urlaub ● Softwareschulungen & Sprachkurse • Gleitzeitregelung • individuelle Teilzeitmodelle • Teamcoaching & Mentoring • Betriebliche Altersversorgung • Unfallversicherung • Gesundheitsmanagement
Jetzt bewerben! Sichern Sie sich Ihr persönliches Telefoninterview optional auf Deutsch, Englisch oder Spanisch.
Wir TRIPLANer mit über 50-jähriger Marktpräsenz sind gefragter Engineering-Partner der europäischen Chemieindustrie. Das Spektrum deckt die gesamte Wertschöpfungskette des Chemie-Engineerings vom technischen Consulting über die betriebsnahe Planung bis hin zur Gesamtplanung von Prozessanlagen ab. Unsere TTP-Unternehmensgruppe mit den operativen Marken TRIPLAN und PHARMAPLAN und mehr als 900 Mitarbeitern bietet Ingenieurdienstleistungen für die Prozessindustrie in den Branchen Chemie, Pharma, Life-Science, Raffinerie und Petrochemie an Standorten in Deutschland, Schweiz, Frankreich, Belgien und Indien an.
Ihre Aufgaben:
Projektbearbeitung in den Phasen Konzept-, Basic- und Detailplanung
Erstellung von Produktions- und Anlagenkonzepten unter
Berücksichtigung von GMP-Aspekten
Erstellung von Ausrüstungsspezifikationen
Erstellung von Prozessbeschreibungen/Funktionsspezifikationen
Unterstützung von Inbetriebnahmen
Einhaltung der GMP-Regeln sowie Anwendung kundenspezifischer Vorgaben.
Ihr Profil:
abgeschlossenes Studium im Bereich Verfahrenstechnik
Mehrjährige Berufserfahrung im pharmazeutischen Anlagenbau/Anlagenplanung der chemischen Wirkstoffproduktion/Active Pharmaceutical Ingredients, bzw. im pharmazeutischen Maschinenbau
Kenntnisse im Bereich der Projektierung bzw. Betrieb von Anlagen zur Herstellung von chemischen bzw. biotechnischen Wirkstoffen
hohes Maß an Flexibilität sowie Mobilität und Bereitschaft zu projektbezogenen Einsätzen vor Ort
Deutsch- und Englischkenntnisse in Wort und Schrift
The publisher indicated in each case is solely responsible for the press releases above, the event or job offer displayed, and the image and sound material used (see company info when clicking on image/message title or company info right column). As a rule, the publisher is also the author of the press releases and the attached image, sound and information material.
The use of information published here for personal information and editorial processing is generally free of charge. Please clarify any copyright issues with the stated publisher before further use. In the event of publication, please send a specimen copy to
service@pressebox.de
.