Außendienstmitarbeiter (Gebiet: Baden-Baden/Lörrach)

(Full-time | Kulmbach)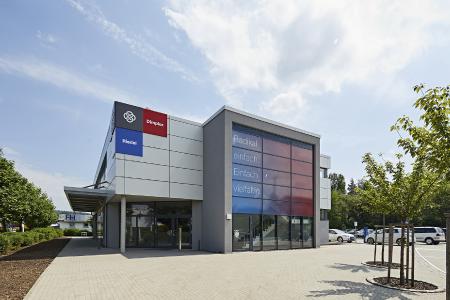 Wer wir sind: 
Glen Dimplex Deutschland ist mit ca. 700 Mitarbeitern Teil der international agierenden Glen Dimplex Gruppe mit Stammsitz in Irland - einem weltweit führenden Anbieter von elektrischen Heizungslösungen und Haushaltsgeräten.
Glen Dimplex Deutschland entwickelt hocheffiziente Systemlösungen für das Heizen, Kühlen und Lüften von Gebäuden sowie Gewerbe- und Industrieanwendungen unter der Produktmarke Dimplex.
Am Hauptsitz in Kulmbach steht Glen Dimplex Deutschland seit über 40 Jahren für Wärme- und Kältekompetenz. Hier werden die energieeffizienten Systeme der Heizungs- und Klimatechnik im unternehmenseigenen Entwicklungsbereich konzipiert und zur Marktreife gebracht. Produkte von Glen Dimplex stehen für Ingenieurskunst, Qualität und Design "Made in Germany".
Woran Sie zukünftig mitwirken werden:
Unterstützung der regionalen Vertriebsmitarbeiter beim Ausbau des Kundenstammes
Vorstellung und technische Erläuterung unserer Produkte und Lösungen beim Kunden
Aktiver Ausbau der Marktpräsenz in einem definierten Verkaufsgebiet
Aktive Pflege der Bestandskunden im Bereich des Handwerks Heizung / Sanitär
Gewinnung und Ausbau kleinerer bis mittlerer Bauträger für Wärmepumpen und Lüftung
Begleitung von Kundenschulungen sowie Teilnahme an regionalen und nationalen Fachhandels- und Hausmessen.

Wodurch Sie uns begeistern:
Abgeschlossene Berufsausbildung idealerweise in der SHK Branche
Begeisterung für den Außendienst
Technisches Verständnis
Reisebereitschaft
Strukturierte und selbstständige Arbeitsweise
Eigeninitiative, hohe Motivation und Flexibilität
Wodurch wir Sie begeistern:
Unsere ca. 700 Mitarbeiter sind unser wichtigstes Kapital. Ihre Gesundheit und Zufriedenheit liegen uns daher sehr am Herzen. Freuen Sie sich neben einer attraktiven Vergütung auf:
Zukunftsorientiertes Produktportfolio
Familiäres Betriebsklima
Hoher Gestaltungsspielraum und flache Hierarchien
Regelmäßige Firmenevents
Flexible Arbeitszeiten / Arbeiten aus dem HomeOffice
Firmenwagen zur betrieblichen und privaten Nutzung
30 Tage Urlaubsanspruch
Weiterbildungs- und Seminarangebote
Kollektive Unfallversicherung
Betriebliche Altersvorsorge
Betriebliches Gesundheitsmanagement
The publisher indicated in each case is solely responsible for the press releases above, the event or job offer displayed, and the image and sound material used (see company info when clicking on image/message title or company info right column). As a rule, the publisher is also the author of the press releases and the attached image, sound and information material.
The use of information published here for personal information and editorial processing is generally free of charge. Please clarify any copyright issues with the stated publisher before further use. In the event of publication, please send a specimen copy to
service@pressebox.de
.