MDM/PIM (Senior) Application Consultant (m/w/d)

(Full-time | Essen)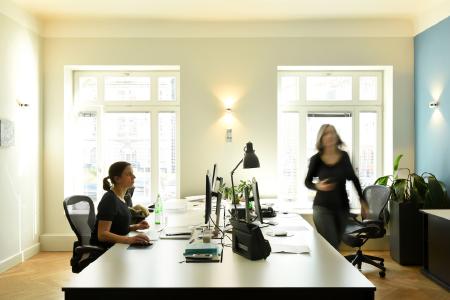 In Essen sucht das Team einen MDM/PIM (Senior) Application Consultant (m/w/d)
Du möchtest den "Digitalen Wandel" von namhaften Unternehmen gestalten? Zur Unterstützung unseres Teams in 
Essen
 suchen wir nach einem MDM/PIM 
(Senior) Application Consultant (m/w/d)
, der unsere Kunden mit seiner Erfahrung und Begeisterung berät und seine Anforderungen nachhaltig umsetzt. Unser Team von mehr als 175 Experten plant, entwirft und entwickelt international an 14 Standorten durchdachte Lösungen für das Multichannel Business.
Wir freuen uns auf dich
Inmitten Europas Kulturhauptstadt Essen bieten wir dir ein inspirierendes Arbeitsumfeld umgeben von Kunst und großen, hellen Räumen.
Unsere Kunden sind europaweit angesehen, anspruchsvoll und halten für dich stets spannende Herausforderungen bereit.
Zu deinen Aufgaben gehört es auch, foryouandyourcustomers Essen mitzugestalten und die Gruppe mit deinen Fähigkeiten zu unterstützen.
Wir schätzen dich und deine Arbeit und gehen respektvoll miteinander um. Dabei bleibt dir stets viel Raum für deine persönliche und fachliche Entwicklung.
Deine Aufgaben
Du übernimmst federführend die Verantwortung für die Umsetzung der Geschäftsanforderung des Kunden.
Du planst und schätzt gemeinsam mit dem Projektleiter und Solution Architect die Umsetzung des Projektes.
Du entwickelst in Zusammenarbeit mit dem Kunden Konzepte für MDM/PIM-Anwendungen entsprechend den Geschäftsanforderungen.
Du planst, organisierst und moderierst Kundentermine und Workshops.
Du arbeitest während des gesamten Projekt-Lebenszyklus mit den Projektbeteiligten zusammen und definierst gemeinsam mit dem Senior Solution Architect die technische Lösung.
Du bist im Bereich Pre-sales/Sales im Lead, erstellst mit dem Team Präsentationen und verantwortest die Erstellung von Angeboten.
Dein Profil
Wir wünschen uns eine motivierte, einsatzfreudige und aufgeschlossene Persönlichkeit mit Lebenserfahrung, einer positiven Lebenseinstellung sowie Freude am Umgang mit Menschen, welche Aufgaben proaktiv angeht und eigenverantwortlich arbeiten kann. Darüber hinaus bringst du folgende Qualifikationen mit:
Tiefgehende Kenntnisse im Umfeld MDM / ERP / PIM / PLM.
Erfahrung in Prozess- und Organisationsberatung.
Mehrjährige Erfahrung in der Projektleitung und im Lösungsdesign in internationalen Projekten.
Idealerweise Erfahrung auf der Kundenseite.
Gute analytische Fähigkeiten.
Affinität für moderne Technologien, idealerweise Erfahrung mit Stibo STEP.
Du hast Freude an Sprache und Kommunikation in Deutsch und Englisch (verhandlungssicher).
Du fühlst dich in der Umgebung der Kunden wohl und hast eine entsprechende Reisebereitschaft.
Du arbeitest eigenverantwortlich und selbstständig.
Abgeschlossenes Universitäts- oder FH-Studium mit Schwerpunkt (Wirtschafts-) Informatik oder vergleichbare Erfahrungen.
Wir bieten
Spannende Projekte mit internationalen B2C-/B2B-Händlern und Herstellern.
Internationales Umfeld mit Kollegen und Kunden in Europa und Australien.
Flache Hierarchien, viel Raum für Mitgestaltung und eine besondere Kultur, die gepflegt wird.
Ein tolles Team und einen modernen Arbeitsplatz im Herzen Essens.
Teilnahme an Einführungstagen, Open-Space-Konferenzen, Communities of Practice.
Und das Wichtigste
: Wir legen großen Wert auf Vereinbarkeit von Privatleben und Beruf.
Erfahre mehr über uns
Die foryouandyourcustomers Gruppe ist zurzeit an 14 Standorten vertreten und unterstützt international tätige Kunden im Multichannel Business in Beratung, Konzeption, Umsetzung und Betrieb.
Whitepaper "Exploded View" – Unser Modell für Multichannel Business
https://www.foryouandyourcustomers.com/expertise/exploded-view/
Unser Buch "Multichannel Leitfaden" und Channel CARDS
https://www.foryouandyourcustomers.com/produkte/
Unser Magazin
https://foryouandyourcustomers.com/magazin/
Interesse?
Das Team in Essen freut sich über deine E-Mail samt aussagekräftigem CV an 
join-essen@foryouandyourcustomers.com
.
The publisher indicated in each case is solely responsible for the press releases above, the event or job offer displayed, and the image and sound material used (see company info when clicking on image/message title or company info right column). As a rule, the publisher is also the author of the press releases and the attached image, sound and information material.
The use of information published here for personal information and editorial processing is generally free of charge. Please clarify any copyright issues with the stated publisher before further use. In the event of publication, please send a specimen copy to
service@pressebox.de
.