CHIEF/SENIOR PHP-ENTWICKLER SOFTWARE (M/W/D)

(Full-time | Dortmund)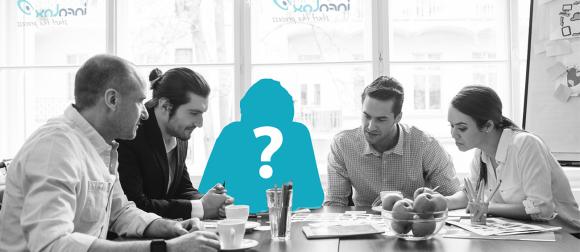 Wir sind ein sympathisches Team mit Büros in Dortmund und Lindau am Bodensee. Mit Open-Source-Software wie Symfony, eZ Platform, Sylius, Solr, Gitlab, Docker, Rancher usw. erstellen wir anspruchsvolle, cloudbasierte e-Commerce-Lösungen für Industrie und Handel.Wir haben Spaß daran, uns neue Technologien zu erschließen – und damit Ergebnisse zu erzielen, auf die wir stolz sind! Unsere Lösungen und Projekte sind so groß, dass wir im Team daran arbeiten, bleiben aber immer überschaubar. So treffen wir auch Entscheidungen: schnell, einfach und gemeinsam.
Standort: Dortmund und/oder Homeoffice
Mehr zu uns auf 
facebook
Was du machst
High-End PHP-Entwicklung von Content- & e-Commerce-Solutions im Team ist dein Ding. Im engen Austausch mit Leuten auf deinem hohen Niveau übernimmst du die Verantwortung für einige unserer Symfony-Bundles. Den Projektentwicklern stehst du als Trainer und Coach zur Seite.
Aufgaben im Detail
Technische Konzeption, Entwicklung, Dokumentation, Integration und Optimierung von Symfony-Webanwendungen mit eZ Platform, Sylius, SOLR & more
Mitarbeit an der Optimierung unserer Methoden, Prozesse und Tools
Technologische Abstimmung mit den Herstellern von verwendeter Standardsoftware
Training und Coaching unserer Projektentwickler
Evaluierung neuer Technologien und Frameworks
Optimierung und Wartung unserer Docker- und Rancher-basierten Entwicklungs-, Test- und Live-Umgebungen (optional)
Was du mitbringst
Sehr gute und aktuelle Kenntnisse und Erfahrungen in
Symfony und Search Platforms wie SOLR oder Elasticsearch
Webentwicklung mit IDEs wie PhpStorm und fortgeschrittenes Versionsmanagement mit GitLab
Softwareentwickung von/für CMS- und/oder E-Commerce-Applikationen, idealerweise eZ Platform oder Sylius
wünschenswert: Docker, idealerweise mit Rancher; SCRUM und TDD (PHPUnit, Behat)
Du bringst zudem Deutschkenntnisse mindestens auf CEFR-Level B2 (Zertifikat) oder als Muttersprachler mit.
Deine Persönlichkeit zeichnet aus
Interesse an Teamarbeit mit intensiver Abstimmung und Einhaltung gemeinsam gesetzter Regeln
Aktive Problemlösungskompetenz verbunden mit der Bereitschaft, die beste Lösung anzuerkennen
Ruhige Professionalität in der Kommunikation
Souveränität als Trainer und Coach
Hoher Qualitätsanspruch an dich selbst
Unser Angebot
Mitarbeit in einem multinationalen, professionellen Team
Lösungsentwicklung mit technologischem High-End-Anspruch
Individuelle Entwicklungsmöglichkeiten in strukturiertem Personalentwicklungsrahmen
Attraktives Vergütungsmodell
Betriebliche Altersvorsorge
Reizvoller Arbeitsplatz in Dortmunder Baudenkmal und/oder im Homeoffice
Gehaltsrange:  60.000 - 80.000 EUR
Noch nicht ganz überzeugt? Weitere Informationen zum Thema "Mitspielen im infolox-Team" findest du unter www.infolox.de/mitarbeiter
Deine Bewerbung
Wir freuen uns auf deine vollständigen Bewerbungsunterlagen mit Gehaltsvorstellung und möglichem Starttermin!
The publisher indicated in each case is solely responsible for the press releases above, the event or job offer displayed, and the image and sound material used (see company info when clicking on image/message title or company info right column). As a rule, the publisher is also the author of the press releases and the attached image, sound and information material.
The use of information published here for personal information and editorial processing is generally free of charge. Please clarify any copyright issues with the stated publisher before further use. In the event of publication, please send a specimen copy to
service@pressebox.de
.